This Function Expand Firmware has been designed to further enhance the performance and operability of your PENTAX K-3 Mark III, by adding the latest functions and new settings to the camera.
Firmware Update
Function Expand Information (Version 2.10)
Download
By upgrading PENTAX K-3 Mark III (ver.2.10), the following function is added
1. Gold: A new Custom Image mode
This firmware adds the new Gold Custom Image mode to your camera. With scenes accentuated by light, this mode is designed to create gold-tinted images by applying yellow-toned finishes to brighter areas while expressing darker, shadow areas with bluish tones. Yellow tones become more intense in highlighted areas.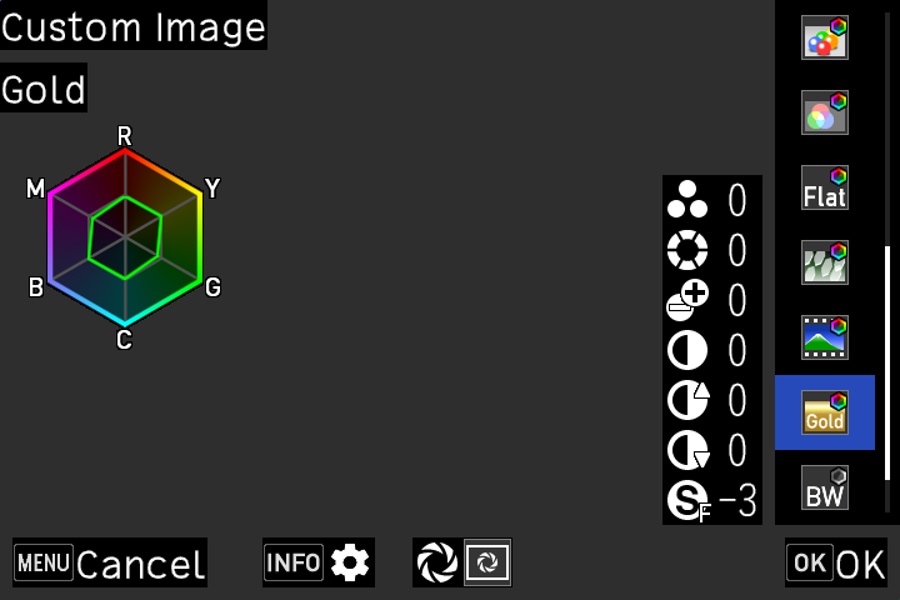 2. Fx button While Pressed option
The Fx button allows you to assign a desired camera function to each control button. It has now been enhanced with the While Pressed option, which lets you activate a specific function when the Fx button is kept depressed.
Functions that can be assigned to the While Pressed option:
User AF
AE Lock
Preset Sv
Preset Tv
Preset Av
AE Metering
Flash Mode
HDR Capture
AA Filter Simulator
Shooting Info Display
Control buttons that can be used with the While-Pressed option:
Shake Reduction button
RAW bytton
Operation lock button
AE Metering button
Playback button
AE Lock button
Drive Mode button
Outdoor View Setting button
White Balance button
Custom Image button