Keita Sasaki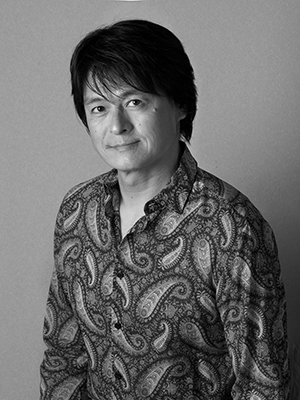 Profile

Born in 1969 in Hyogo Prefecture, Sasaki worked for a rental photo studio after graduating from a photo school. After serving as an assistant to a professional photographer, he launched his professional career. Calling himself a street photographer, he has organized a number of photo exhibitions to present his photographic works. He has also persisted since the days of film photography with a personal view of photography that focuses on taking monochrome photos and producing original prints. He publishes a monthly series of private, mini photo books entitled Keita's Book.

To Keita Sasaki's Facebook page

smc PENTAX-FA 77mmF1.8 Limited
This is the perfect lens for me. That's how I feel about it lately. Because of its full-frame digital format, its delicate visual expression has become more evident to me. In addition to its outstanding imaging performance, I also very much appreciate its pleasing exterior design, the comfortable weight in my hand, the beautiful images it produces in the camera's viewfinder, and an image rendition based on sensory evaluations. All of these factors perfectly satisfy my preferences.
Sensory evaluations, which are the most important element of this lens's image rendition, combine for a gentle image expression. Represented by a well-defined bokeh (defocus) effect, this gentleness adds a sense of warmness to images, beyond the feeling created by this particular focal length.
I do sense a slight loss of brightness in the peripheral areas at open aperture, but this is part of the unique ambience created by this lens. If you are concerned about this loss of brightness, though, just close the aperture down by two-thirds of a stop.
So pleasant to look at, hold and use, this is a perfectly balanced, all-around lens in every way.