Yoko Matsuda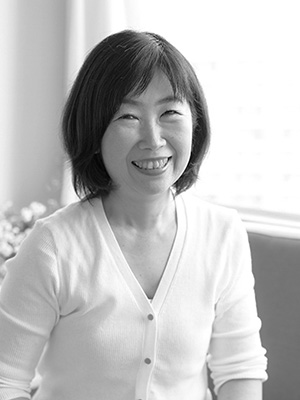 Profile

Currently living in Yokohama, Kanagawa Prefecture, Yoko Matsuda is a member of The Photographic Society of Japan. She began her photographic activities in 2008 when she purchased a RICOH R10 to capture her flower arrangements; she then continued her study of photography by taking a digital SLR camera workshop. In 2011, while still studying photography, she planned and organized a series of photographic workshops by inviting lecturers. Two years later, she began a series of photographic workshops at her home exclusively for women. Today, she holds photographic workshops aimed mainly at women photographers at her photo studio near Yokohama Station.

Matsuda works as a lecturer at the annual camera and photo imaging show CP+ and at culture centers, and gives lectures to corporate employees. She has also exhibited her photographic works at a number of solo and group exhibitions.

Official website:
https://ym-photo.jimdo.com/

smc PENTAX-FA 77mmF1.8 Limited
When I want to learn more about a subject, this 77mm lens is always my first choice. It lets me capture the subject from a very comfortable distance, not too close, not too far away.
When I want to more accurately express the ambience of a particular scene, I shift the aperture toward open aperture. The focus ring operates so smoothly and quietly that it reminds me of elegant Japanese dancing.
It retains a natural sense of depth while effectively blending rich colors and a pleasing bokeh (defocus) effect, creating a fine work of art from the scene right in front of you. This is the very moment when you can transform a simple, ordinary scene into your own world. At open aperture, it reduces the light level in peripheral areas, helping you create a sense of nostalgia and an ambience of yesteryear.
If I were to personify this 77mm lens, I would say, "She is not too self-assertive, but she is a person with firm confidence in herself."