DA Limited
A lineup of compact APS-C-format lenses featuring outstanding portability and distinctive, stylish exterior designs.
Overview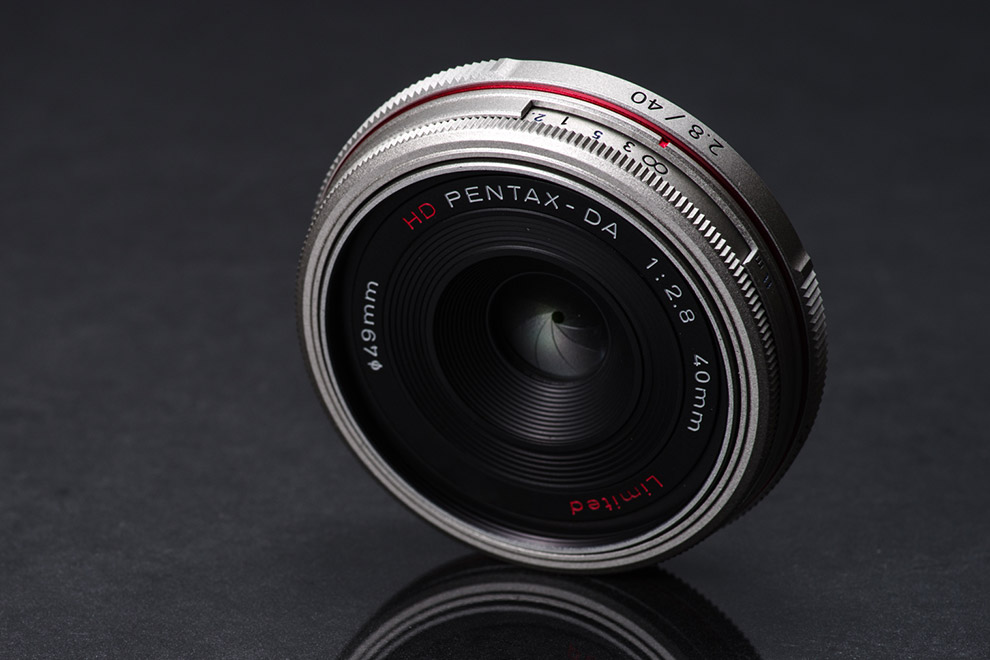 An attractive exterior design that creates the desire for possession,
while assuring outstanding,
go-anywhere portability

Including the HD PENTAX-DA 40mmF2.8 Limited, a lens commonly categorized as a pancake lens, the PENTAX DA Limited series offers a lineup of interchangeable lenses with excellent portability. These lenses provide the anticipation for, and the excitement of, a great photographic experience.
Meticulously machined from top-quality aluminum, the lens exterior provides a sense of quality and elegance different from those of the camera body, giving your camera system a more attractive appearance, while upgrading the quality of your images.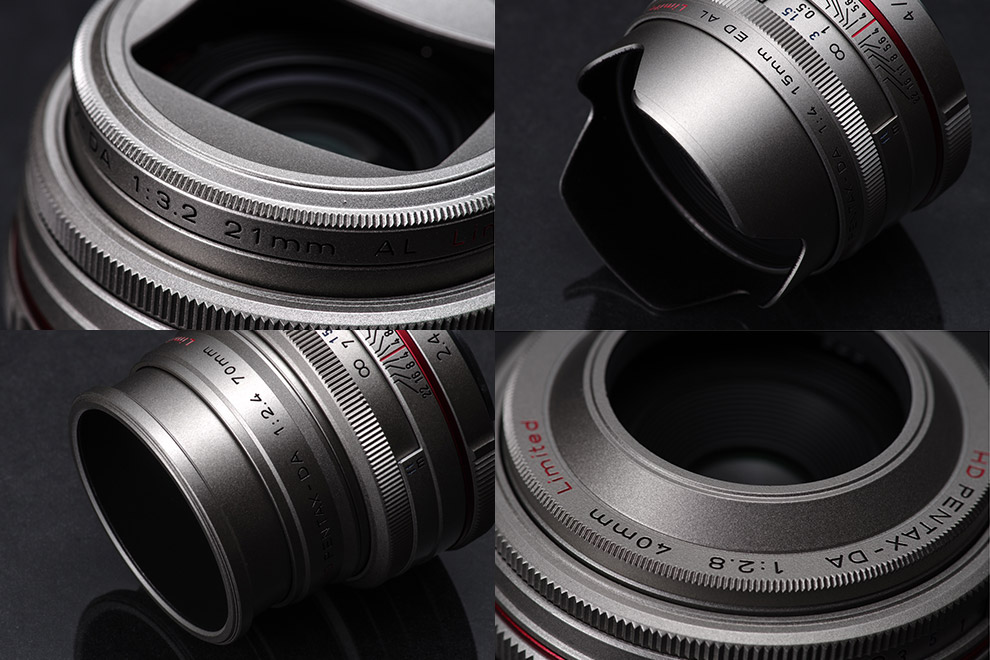 Exclusively designed lens hoods to


match the character of individual lenses

In order to assure optimum light-shielding performance while enhancing the design and ease of storage, PENTAX invented a different structure for the lens hood of each individual lens.
Each lens hood features either compact dimensions and/or an extendible structure to eliminate the need for its removal from the lens when carrying the lens. Just remove the exclusively designed cap from the front end of the hood, and you can immediately start your shooting session.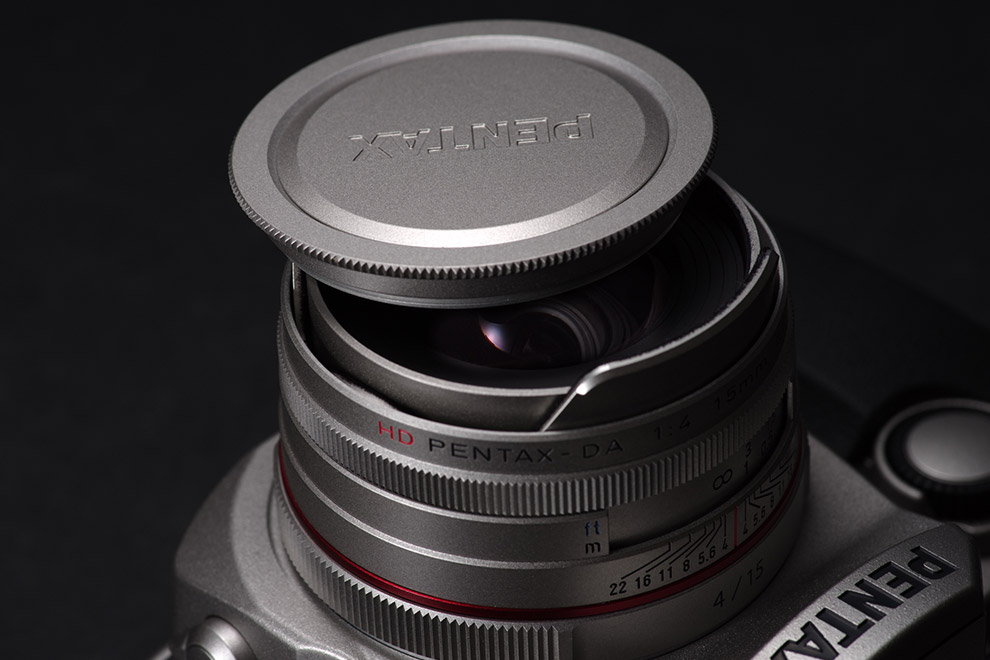 High-precision manufacturing by
skilled craftsmen

The exterior of the Limited-series lenses is assembled from high-quality aluminum components, meticulously machined by expert craftsmen without the use of molds.
The HD PENTAX-DA 15mmF4ED AL Limited features
a screw-on front cap machined by the same craftsman, so that it forms a perfect pair with a lens body. This means that the PENTAX logo engraved on the cap stays at the right position when the cap is screwed on.
This unique manufacturing process, totally disregarding normal thinking about mere productivity, is made possible by the technological expertise of PENTAX's lens factory in Hanoi, Vietnam. This facility specializes in high-mix, low-volume production by making use of the exceptional skills handed down to our craftsmen.
HD Coating

Compared with conventional multi-layer coatings, this new-generation multi-layer coating greatly improves the lens's anti-reflection performance.
Round iris diaphragm

The round iris diaphragm makes light sources appear to be enveloped in soft, circular light. It also produces a beautiful, gentle bokeh (defocus) effect, while minimizing the streaking effect of point light sources caused by diffraction.
Quick-Shift Focus System

This system lets you instantly switch to manual-focus operation simply by turning the focus ring after the subject has been captured in focus by the camera's autofocus system. It assures quick, effortless focus-mode changes by eliminating the need for AF/MF switching on the camera body.