GR DIGITAL III
Feature 4: The operability to do what you want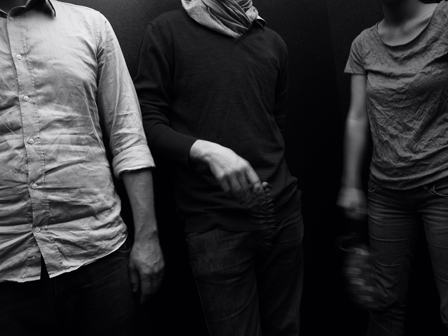 1/5sec, F1.9, ISO100,EV-1.0,Full size photo; no trimming
Large size and high definition.
3.0-inch VGA LCD for beautiful display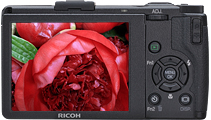 LCD panel visibility was further improved with VGA high resolution and an expansive 3.0-inch size. The sRGB comparison for color reproduction range is 100%. This has significantly improved the visual reality of the image during framing, the ability to search images and check shooting data, and the ease of making function settings.
*

The viewing angle is about 160 degrees both vertically and horizontally.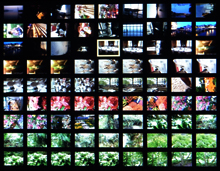 Micro-thumbnail display
Up to 81 images are displayed on a
single screen, greatly facilitating
image search.

Shooting information display frame
Puts the shooting information outside
the image to increase the visibility of
both.
Bring a stable feel to the image.
Electronic level
When shooting landscapes and night scenes, visual clues for finding the level position can be missing or hard to see. The electronic level is very effective at such times. You can quickly find the precise level position, which will give a feeling of stability to the image. When the external viewfinder is attached, the level sound can be used to determine if the camera is tilted.
*

The level indicator displays during normal symbol display and histogram display.
Up to three sets can now be registered.
My Settings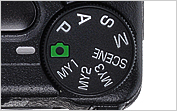 By just turning the mode dial, you can use My Settings to instantaneously switch to many different shooting functions. The number of sets which can be assigned has been increased to three so you can handle a wider range of shooting situations and creative intentions.
Save up to six setting patterns.
My Settings Box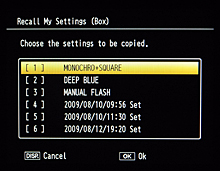 Up to six My Settings sets can be stored in the My Settings Box. Then you can just choose the set you need and quickly assign it to MY1, MY2, or MY3. You can also name each set yourself to make it easy to choose the correct one.
Direct operation enhanced with two Fn buttons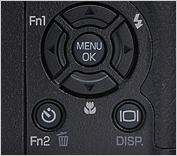 There are now two Fn (function) buttons for one-push access to necessary functions. Assign frequently used functions to each to increase direct operability.
*

It is also possible to assign different functions to Fn1 and Fn2 for each of the My Settings.

*

The self-timer function is assigned to Fn2 as a factory default setting.

*

The content registered in Fn1 and Fn2 can be checked as necessary on the shooting screen.
The answer for ease of use.
Operation function customization
To give the individual photographer the most natural operation feel, functions can be assigned to the up-down dial and the ADJ. lever. Increase shooting/playback flexibility by creating intuitive operations that minimize finger movement.
More efficient image checking.
One-push playback enlarged view
In playback mode, you can display images at a previously defined magnification by just pushing the ADJ. lever once. This eliminates the inconvenience of having to change magnification level by level. Setting a magnification suitable to recorded image size and intended print size will speed up your image checking.
For a variety of shooting situations.
Three grid guides
In addition to the 3 x 3 grid, a 4 x 4 grid with diagonal lines and 2 x 2 grid with central visual field have been added. Choose the best grid for your subject: diagonal lines will clearly show the image center for building/product photography and a 2 x 2 grid can be helpful for capturing a moving subject.