GXR
Camera Unit 5

Discontinued
Handle a wide range of everyday scenes. A 24mm-85mm lens perfect for regular use
The lens is a 24mm-85mm 3.5x optical zoom. For both expansive landscapes and narrow interior shots, try 24mm. A setting around 35mm is frequently used for candid photos and a natural wide-angle feel. For a field of view close to the naked eye, try 50mm, and for the feel of an intent gaze, there is 85mm. With this one lens there are many different ways to look at the world. Enjoy its versatility in handling almost all the subjects you will find in everyday shooting.
In pursuit of high resolution and high contrast. Superior optical characteristics
The lens configuration has 11 elements in 9 groups. The use of three aspherical lenses (six surfaces) and high-refraction lenses effectively reduces various types of distortion across the entire zoom range. The result is high resolution and excellent contrast from edge to edge. In addition, the configuration of nine rounded aperture blades enables both highly precise aperture control and beautiful bokeh.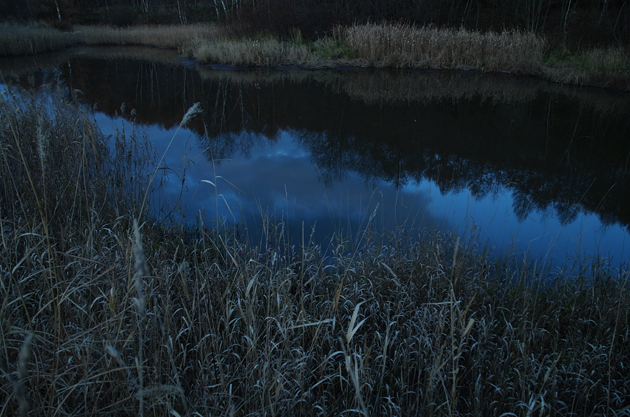 Resolving the world with approx. 16.20 million pixels. Large-format CMOS sensor
This camera unit features a 23.6mm×15.7mm large-format CMOS sensor. The atmospheric feel and natural bokeh made possible by the large sensor size will enhance both the optical and artistic depth of your images. The approximately 16.20 million effective pixels provide the superior resolving power needed to reproduce the finest details of your subject. In combination with the image processing engine Smooth Imaging Engine IV, this image sensor provides low noise and high image quality featuring rich tonal gradations and a high-resolution feel.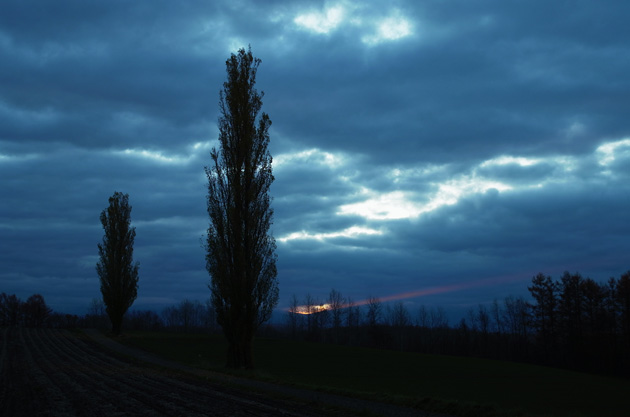 Catch every shutter chance. Finely honed shooting functions
With ISO bracketing you can record three images with different ISO sensitivities. Since the shutter speed and aperture settings are not changed, you can get exposure variations while preserving the same sense of movement and depth of field. There is also a function for maintaining the same shooting settings. By keeping the shutter release button pressed halfway after taking a picture, you can continue shooting with the same settings (focus, exposure, aperture, shutter speed, ISO, white balance, etc.). For example, when you want to shoot portraits by clicking the shutter each time someone's expression changes, this function enhances your quick-shooting ability by eliminating the time lag caused by redoing the focusing and light metering.
ISO bracketing example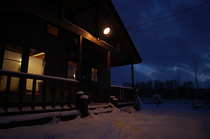 ISO400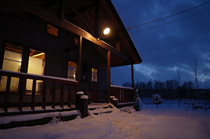 ISO800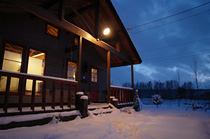 ISO1600
More photography freedom and pleasure. Advanced functions for shooting and expression
In high-contrast scenes, dynamic range compensation reduces underexposure and overexposure by doing tone correction for individual portions of the image. In addition to the B (bulb) and T (time) options in manual exposure mode, you can also enjoy the freedom of expression provided by five scene modes, image setting customization (nine levels), extensive My Settings options (record six patterns each in the body and memory card), etc.
Dynamic range compensation example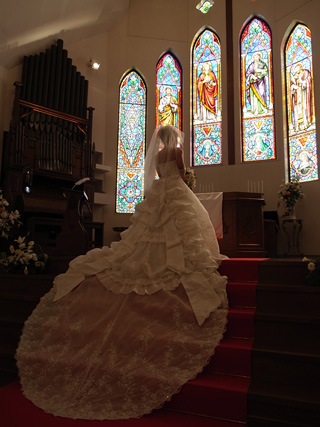 Before compensation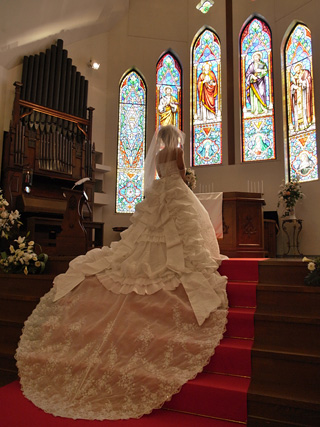 After compensation
Easily create pictures to fit the image in your mind. Scene modes
By just selecting a scene mode, you can get settings tailored to your scene and subject. Also included are the "Miniaturize," "High Contrast B&W," "Soft Focus," "Cross Process," and "Toy Camera" modes. Use them to expand your shooting enjoyment by turning commonplace scenes into unique images and by capturing your target moments with even greater impact.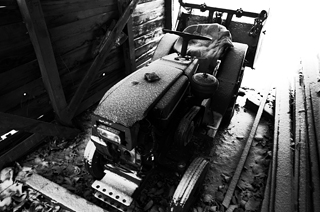 High Contrast B&W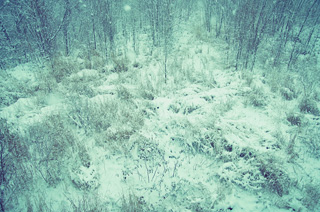 Cross Process
For all shooting styles and conditions. Extensive focusing functions
Magnifying the target position on the shooting screen is convenient when you want precise focusing. For spot AF, you can select either normal or pinpoint as the AF area size. This is convenient when you want to capture a specific point on the subject and when there are distance variations within the AF area. In addition, for manual focus support there is a focus assist function that emphasizes outlines and contrast.
*RICOH LENS A16 24-85mm F3.5-5.5 does not have macro shooting, macro target, auto macro, or macro minimum shooting distance display functions.
The internal flash cannot be used because vignetting would occur at the bottom of the image. For flash shooting, use the GF-1 external flash unit.
Other functions
| | |
| --- | --- |
| • | An electronic level that can detect horizontal as well as movement direction tipping |
| • | "RAW only" image recording that increases the number of images which can be shot |
| • | Addition of copyright information |
| • | 1280×720 pixel HD movies |
| | *When shooting movies of 1280×720 size, the use of an SD/SDHC memory card with an SD speed class of Class 6 or higher is recommended. |