GXR
Camera Unit 2

Discontinued
From portraits to landscapes.24-72 mm scene versatility
RICOH LENS S10 24-72 mm has a 3.0x optical zoom lens with coverage from 24 mm wide-angle to 72 mm medium telephoto. So it can be a wide-angle lens convenient for both expansive landscapes and narrow indoor spaces, a standard lens providing a natural visual field with an angle of view close to that of the naked eye, and a medium telephoto lens, a type that is frequently used for portraits and that provides a view similar to the eye when concentrating on a single point. With this wide focal length coverage in a single lens, it is possible to handle a diverse range of subjects. The photographer can enjoy visual effects unique to photography, such as using the wide-angle capability to get close to the subject and emphasize perspective.
*

Lens focal lengths are converted into 35 mm camera equivalents.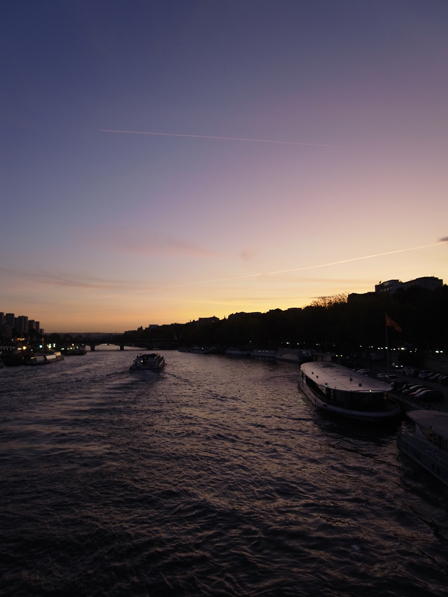 1/48sec,F2.5,ISO100,WB:AUTO,no trimming
Excellent correction of various types of aberrations.Sharp optical performance at all focal lengths
The lens configuration has 7 groups and 11 elements, and the rear focus technique convenient for fast AF is used. Including the first element, a large-diameter aspherical lens, there are a total of 4 aspherical lens elements situated in optimum positions. Using special low-dispersion glass and other techniques, we have achieved compact size while suppressing image distortion and color fringing near the edge, even at 24 mm wide-angle. High-resolution and contrast are achieved at all focal lengths. In production, the lens group optical axis and image sensor gradient are precisely adjusted in micron units. Superior optical performance to the edge of the image is insured before the image is delivered to the photographer.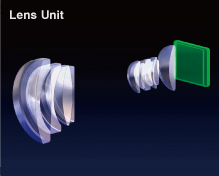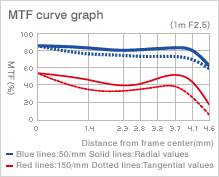 Capture subject detail from 1 cm point-blank range.
Close-up photography
RICOH LENS S10 24-72 mm can do close-up photography with a minimum shooting distance of 1 cm (wide-angle; distance from front of lens). In addition, with zoom macro, which provides greater magnification than standard macro, it is possible to fill the frame with a 17×132 mm subject or a 4.3×3.2 mm subject if digital zoom is also used.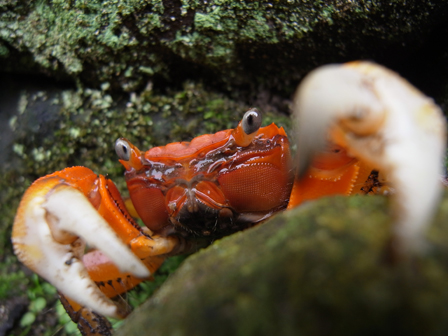 1/160sec,F3.6,ISO100,WB:MANUAL,no trimming
High-sensitivity CCD achieves natural and high image quality
RICOH LENS S10 24-72 mm will be used as the photographer's "everyday" zoom lens. So it utilizes a 1/1.7-inch high-sensitivity image sensor to achieve both high-level image quality and superior portability. Featuring both high-sensitivity and low-noise characteristics, this CCD can handle the wide sensitivity setting range of ISO100 to 3200. Even in high-sensitivity photography, it is possible to obtain natural-looking images with tonal gradations.
Distinct images without blurring. Camera shake correction and high-sensitivity setting
RICOH LENS S10 24-72 mm uses the Vibration Correction function developed independently by Ricoh. It is effective for preventing the camera shake that can occur in various situations, such as when you want an ambient-light atmosphere for sunset or party scenes, when shooting in museums and other public facilities where flash use is prohibited, and when shooting nightscapes beyond flash range. In addition, blurring from both camera shake and subject movement can be suppressed using the high-sensitivity shooting capability of up to ISO3200.
Greater flexibility and power of expression. Extensive selection of lens accessories
An easy to attach bayonet-type self-retaining lens cap (LC-2) is available. It is effective for protecting the lens and preventing lens cap loss. Of course, the major benefit is that it increases shooting flexibility by eliminating the effort and inconvenience of having to remove/attach the lens cap every time a picture is taken. There is also a 19 mm wide conversion lens (DW-6) with a wide angle of view and a teleconversion lens (TC-1) that can shoot 135 mm telephoto. These conversion lenses will increase your power of expression with the ability to achieve greater perspective effects at maximum wide-angle and greater distance compression effects at maximum telephoto. Conversion lenses are mounted using the hood & adapter (HA-3). When HA-3 is attached, filters (43 mm diameter, general purpose) can be used.
*

These are all options purchased separately.
Other functions
•

VGA movies (640×480), a convenient size for use on personal computers.

•

Aspect ratio setting allows selection of 16:9, 4:3, 3:2, or 1:1.

•

Continuous shooting at approx. 30frames/second (picture quality: 640×480).

•

Shooting capacity with GXR body attached: approx. 410 images.