Digital SLR Cameras: K-x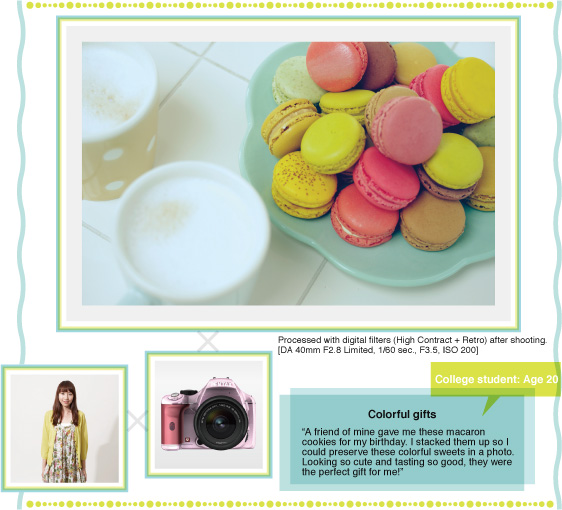 Digital filters
The K-x's digital filters provide additional possibilities for your photographic expression. With a choice of 16 digital filters including Miniature, you can add a distinctive visual effect to your image with great ease.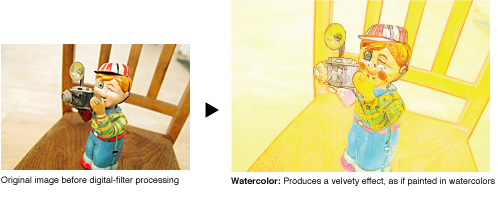 Cross process mode
The K-x features a new cross process mode,* which digitalizes the cross process** popular in film photography. Incorporated for the first time in digital SLR camera, this creative mode is designed to create eye-catching images with unique, fanciful colors by automatically and randomly shifting photographic parameters with every shutter release.

* Images must be recorded in the JPEG recording format. The cross process mode is not available during RAW-format shooting.
** A film development technique in which transparency film (with positive images) is processed with a negative-film developer
Custom images
The K-x's custom image function gives you automatic convenience in producing the desired finishing touch. Just select one of seven preset modes, such as Bright and Landscape, to add a specific finishing touch to your image. Then, make minute adjustment of eight different parameters, including saturation and sharpness,*** to fine-tune your image to perfection.

• The K-x also offers Natural, Landscape and Vibrant as preset custom-image modes.
*** The sharpness mode can be switched to the fine sharpness mode to produce finer, more delicate outlines.