Keita Sasaki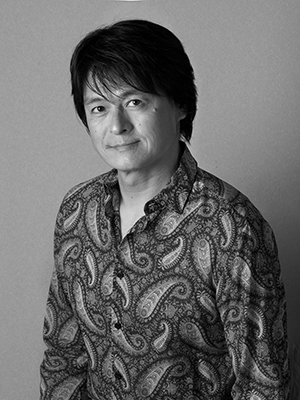 Profile

Born in 1969 in Hyogo Prefecture, Sasaki worked for a rental photo studio after graduating from a photo school. After serving as an assistant to a professional photographer, he launched his professional career. Calling himself a street photographer, he has organized a number of photo exhibitions to present his photographic works. He has also persisted since the days of film photography with a personal view of photography that focuses on taking monochrome photos and producing original prints. He publishes a monthly series of private, mini photo books entitled Keita's Book.

To Keita Sasaki's Facebook page

HD PENTAX-FA 31mmF1.8 Limited
×
HD PENTAX-FA 77mmF1.8 Limited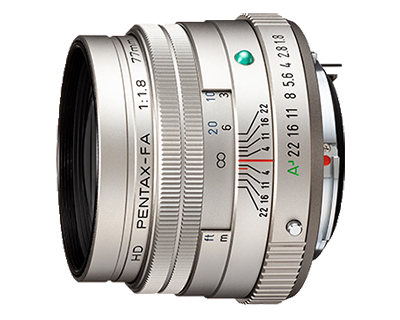 I conducted a review of the new HD PENTAX-FA31mmF1.8 Limited and HD PENTAX-FA77mmF1.8 Limited lenses. Earlier FA Limited-series lenses fascinated PENTAX camera users over the years with their distinctive visual presentation. Now I would like to explain the new lenses briefly for those unfamiliar with them.
These lenses feature the PENTAX-original HD (High Definition) coating, which I believe is very beneficial for the capturing of well-defined images. While they inherit distinctive image quality from their predecessors, the new lenses are designed to assure a much better image rendition and more faithfully reproduce shaded areas. This makes it easier for you to detect the shading and tints of natural colors. A clearer rendition also means the reduced reflection of optical elements, resulting in better imaging performance with minimized flare and ghost images.
The 31mm lens is designed to deliver clear, smooth, fine-detailed images. Its strength is in the perfect harmony it delivers between clarity and smoothness — two contradictory factors in photography. The clearer image rendition further enhances its resistance to flare and ghost images. Its subtle expression of detail and wide-angle perspective made me want to go out and capture not only cityscapes, but also scenic snapshots in rural forests and low mountains.
The 77mm lens's charm lies in its gentle, subtle expression of a subject. It produces an image much clearer and better defined than its predecessor. I personally consider this lens as my travel partner, urging me to go on another trip together.
While the 31mm lens emphasizes the broadness and dynamism of a scene, the 77mm lens is ideal for cropping out just a part of it. With these two lenses, you can capture the same subject in many different ways. Once you get used to capturing a subject in a conventional way — like the sample images accompanying this review — I suggest that you move on to the next stage, and switch their applications: use the 31mm lens for tightly cropped subjects, or choose the 77mm lens for picturesque scenery. By switching the application of these lenses, you will discover a new, more tantalizing approach to photography. I regard this flexibility as the most notable feature of these two lenses.
I recommend the combination of these two lenses to first-time FA Limited-series users. I also suggest that current FA Limited-series users should take a close look at these new lenses, and actually try them out with their cameras. I think they'll be amazed by their much-improved imaging performance made possible by PENTAX's acclaimed sensibility evaluations.