Hisaya Okamoto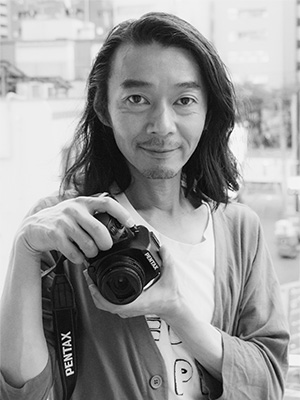 Profile

Born in Shibuya, Tokyo, Okamoto worked for an apparel company and an advertising agency,

later becoming an assistant at a photo studio, and finally established himself as a professional photographer specializing in portraiture.
Today, he works mainly in the apparel and fashion fields, while serving as a lecturer of color management systems and an instructor at the PENTAX RICOH Photo School.

HD PENTAX-FA 77mmF1.8 Limited
Despite its compact, lightweight body, this FA Limited-series lens delivers images with excellent reproduction. Even when I intend to capture images using the lenses featuring the latest optics, I always carry this lens in my camera bag as one of the spare lenses. In many cases, however, I start using it as my main lens during shooting.
I'm accustomed to the unusual focal length of the 77mm lens, since I used the older model with my MZ-3 and MZ-5 film-format cameras. Because it felt so familiar, and I was confident about its imaging performance, I could relax and release the shutter rhythmically during shooting. This enjoyable new imaging tool encouraged me to take on the challenge of experimenting with new photographic styles.
This new lens produces a smooth, beautiful bokeh (defocus) effect in both foreground and background, along with a moderate compression effect. Most important of all, I'm amazed by its ability to reproduce white elements faithfully as white, and depict every single hair of the subject finely and elegantly.
I intentionally turned off the camera's lens aberration correction mechanism during the shooting, because I decided that the brightness drops in peripheral areas appeared natural and acceptable, even at large apertures close to open aperture.
I was fully content with the old smc PENTAX version. With the changes in lens coating and the adoption of a round-shaped diaphragm, however, the new HD FA Limited-series model has made progress in imaging power.
I believe that this new lens will remain my favorite choice for many years to come.