Hisaya Okamoto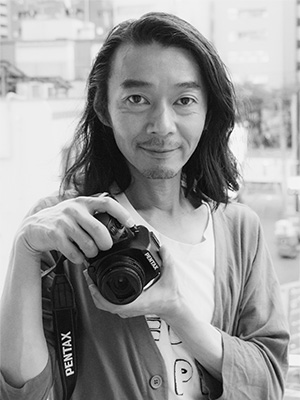 Profile

Born in Shibuya, Tokyo, Okamoto worked for an apparel company and an advertising agency,

later becoming an assistant at a photo studio, and finally established himself as a professional photographer specializing in portraiture.
Today, he works mainly in the apparel and fashion fields, while serving as a lecturer of color management systems and an instructor at the PENTAX RICOH Photo School.

smc PENTAX-FA 43mmF1.9 Limited
I have been using this lens since the days of film photography, and believe that it's indeed a true "standard" lens. As a photographer specializing in portraiture, I treasure it for its relatively wide angle of view, which lets me capture the scenery surrounding the subject. Although it's a bright single-focus lens, its front optical element is small enough that it doesn't overwhelm the model. It also comes in handy when I'm taking casual snapshots on the street: I can concentrate on picture-taking without being noticed by bystanders.
Even though the minimum focusing distance of 45 centimeters is a minor setback, I advise you not to worry about this and enjoy photography from a more comfortable distance. When you stand at a distance from the subject and take advantage of the lens's large maximum aperture, you can capture images with a unique ambience specific to this lens, just like the commercial photos carried in publications. Rich gradations and a truthful sense of depth are the leading features of this lens. It produces soft, silky outlines at open aperture, while enhancing resolution as the aperture is closed down to F2.8 or F4. I'm fascinated with the fact that it provides me with a broad latitude of visual expression simply by changing aperture settings.
The PENTAX–D FA★50mm is also available, but these two lenses provide totally different finishing touches, so you can use them alternatively. I hope that you will try this magnificent lens and enjoy its distinctive visual expression.