Yoko Matsuda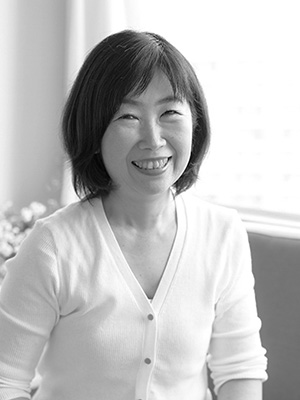 Profile

Currently living in Yokohama, Kanagawa Prefecture, Yoko Matsuda is a member of The Photographic Society of Japan. She began her photographic activities in 2008 when she purchased a RICOH R10 to capture her flower arrangements; she then continued her study of photography by taking a digital SLR camera workshop. In 2011, while still studying photography, she planned and organized a series of photographic workshops by inviting lecturers. Two years later, she began a series of photographic workshops at her home exclusively for women. Today, she holds photographic workshops aimed mainly at women photographers at her photo studio near Yokohama Station.

Matsuda works as a lecturer at the annual camera and photo imaging show CP+ and at culture centers, and gives lectures to corporate employees. She has also exhibited her photographic works at a number of solo and group exhibitions.

Official website:
https://ym-photo.jimdo.com/

smc PENTAX-FA 43mmF1.9 Limited
From the standpoint of a woman photographer, I recommend this lens to fellow photographers because of its three strengths.
The first strength I want to emphasize is the lens's compact and lightweight body. For women photographers who feel that the PENTAX K-1 or K-1 Mark II camera body is a little too heavy to hold comfortably, the lens's lightweight body is a welcome gift. The second strength is its old-fashioned appearance, which easily attracts other people's attention. In fact, at a first glance some people think that it is indeed an old lens. Appearance is a very important factor for women when choosing a lens.
The last strength, and one which cannot be forgotten, is the gentle expression it renders.
I specifically recommend this lens to photographers who prefer a more poetic expression in their captured images. I like to photograph the space in a building, capturing the soft light and shadows, and framing the space in the final image. This lens has the tremendous imaging power that can make this happen. Since it produces gentle impressions in every part of the image, every shutter release is a moment of excitement for me.
From now on, I believe that this lens will be cherished by many more photographers, because it can frame an image that is tasteful in expression and faithful to the photographer's creative intentions.