Shinichi Hanawa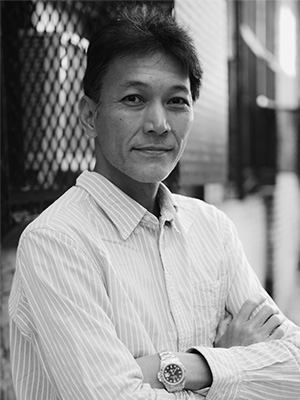 Profile

Born in Tokyo, Hanawa is a freelance photographer capturing people as his main subject. In addition to contributing photos and articles to camera magazines,

he also photographs actors, media celebrities and politicians. His work includes portrait photography captured overseas; snapshot photography of cityscapes; and the Yoru-suna! ("Nighttime Snapshots") project, capturing nighttime city scenes. He has held a number of photo exhibitions.

smc PENTAX-FA 43mmF1.9 Limited
Compared to conventional 50mm standard lenses, this lens offers a slightly wider angle of view, due to its 43mm focal length. This unique angle of view comes in handy when taking casual snapshots of any subject that captures my attention.
The maximum aperture of F1.9 produces relatively sharp, high-contrast images. Rather than overwhelming viewers with high resolving power, this lens delivers images with true-to-life resolution, a mild bokeh (defocus) effect, and a truthful sense of depth.
When looking into the viewfinder of a camera mounted with this lens, I often wonder why
I feel so peaceful and relaxed. Since this feeling seldom occurs to me with zoom lenses, I believe that it must be the special feeling only single-focus lenses can trigger.