Kaworu Kobayashi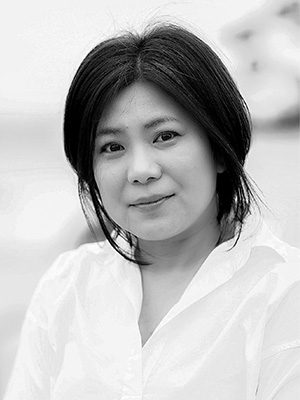 Profile

Kaworu Kobayashi works as a photographer and creator, and is the president of Enjoy Photo Room. She is a professional who not only takes photos,

but also teaches photography using various imaging tools from smartphones to SLR cameras.

She is also a creator who gives photo-related advice, plans and supervises various projects, writes articles, and produces and directs a variety of programs. She is co-author of a book entitled Mainichi ga Tanosikunaru Gokinjo Photo no Susume ("Advice on Neighborhood Photography for a Happy Every Day") published by Nippon Camera Inc.

HD PENTAX-DA 40mmF2.8 Limited
Ever since I started in photography, I have mainly taken snapshots. Because of this, I'm unfamiliar with lenses with a focal length of over 50mm (40mm is 61mm in the 35mm format using with APS-C) for two reasons: I'm not used to a focal length of over 50mm since I have been almost exclusively taking snapshots; and their minimum focusing distance is longer than what I need. To me, however, the greatest appeal of this lens is its compact, inconspicuous design, an important factor when taking snapshots on the street. Another crucial factor is the sense of comfort and satisfaction when I capture the subject in focus.
My first impressions of this lens were: it worked best when pointing it straight at the subject, rather than at an angle; and it allowed me to maintain a comfortable distance with the subject.
I was further convinced of these impressions when I heard that the lens had been designed with a priority on human perception. The lens demands me to take a step back and look at the subject more objectively. In other words, I'm the one who must take the initiative to make the best use of the lens's peculiar characteristics, and optimize its potential.
Since it's so small and lightweight, I can always keep this lens on my camera to capture living-room photos, portraits, scenic pictures and snapshots. I truly cherish this lens for use with all types of subjects and applications.