Shinichi Hanawa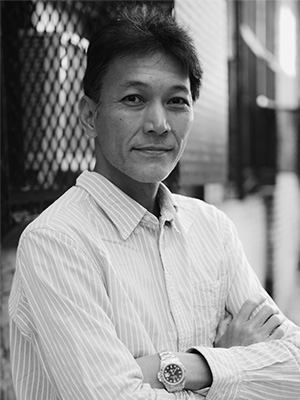 Profile

Born in Tokyo, Hanawa is a freelance photographer capturing people as his main subject. In addition to contributing photos and articles to camera magazines,

he also photographs actors, media celebrities and politicians. His work includes portrait photography captured overseas; snapshot photography of cityscapes; and the Yoru-suna! ("Nighttime Snapshots") project, capturing nighttime city scenes. He has held a number of photo exhibitions.

smc PENTAX-FA 31mmF1.8AL Limited
This lens has a solid design, featuring a heavy, machined aluminum lens barrel, a distance index for manual-focus operation and an aperture ring. A well-conceived design and comfortable operations are two factors which often make the photographer more eager to take pictures. This is one such lens.
It has a large maximum aperture of F1.8, and assures exceptional focusing accuracy even at open aperture, and high contrast against backlighting. However, when used at open aperture,
it suffers a considerable loss of brightness in the peripheral areas. But I suggest using this to your advantage. By positioning the main subject in the middle, you can more easily draw the viewer's attention to this primary subject, coupled with the reduced brightness in the surrounding areas. By closing the aperture down to F2.8 or smaller, you can completely eliminate the loss of brightness in peripheral areas. However, I would rather take pictures at the maximum F1.8 aperture to make effective use of the unique visual effect created by the reduced brightness.