Koichi Akagi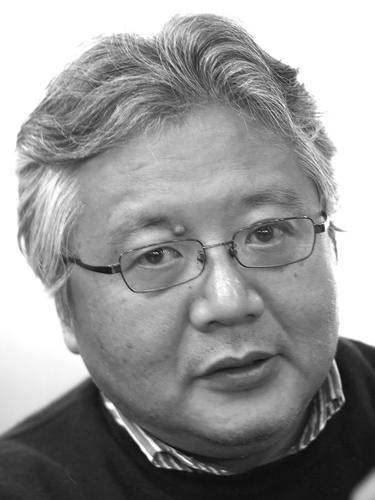 Profile

Akagi was born in Tokyo. He shoots documentaries and news reports for editorials. He provides portrait photography for PR magazines and commercials. His work includes camera and photography magazines, online magazines, how-to books on taking photos, commentaries on camera mechanisms, and reviews for new cameras and lenses. He also reviews photograph collections and exhibitions. He also holds workshops where he teaches photography. He has used a wide range of cameras from the 1950s Leica to the latest digital cameras. He has published books entitled "Masterpiece Lenses for Classic Cameras" (Shogakukan), "Use Silver-Halide Film Cameras!" (Heibonsha), "Throw Away Your Zoom Lens!" (Genkosha), "Akagi Camera Clinic Mark II" (Genkosha), and the latest publication "Film Camera Debauchery" (Hobby Japan).

HD PENTAX-FA 43mmF1.9 Limited
I used the HD PENTAX-FA 43mmF1.9 Limited for this article. Its lens barrel boasts a beautiful metallic finish; its lightweight body is another attractive feature. The mount pointer with a shippoyaki (cloisonné) finish also serves as an eye-catching design element.
The diagonal length of the 35mm image format is approximately 43mm. A standard lens is defined as a lens with a focal length identical with this diagonal length. Based on this definition, a lens with a focal length shorter than 50mm should be regarded as a true standard lens.
I mounted the lens on the PENTAX K-1 Mark II camera body and looked into the viewfinder. Its realistic angle of view and natural perspective gave me the sense of casually looking out over the scene with the naked eye.
This realistic angle of view is very convenient in pan-focus shooting and snapshot photography, because you can easily extend the depth of field by closing the aperture down. Or you can take advantage of its large F1.9 maximum aperture, using larger apertures to reduce the depth of field for portraits and quiet still-life images. In other words, this is an all-purpose lens which can be used for all types of scenes and subjects. Its true appeal lies in distinctive, personalized photographic images created by changing the aperture settings.
Since this is an FA-type lens, it features an aperture ring and its AF system is driven by a motor installed in the camera body. Because of this conventional system, it produces an action sound and rotates the focus ring during AF operation.
Don't regard this as a setback, however, but rather see it as a proof that the lens is working properly and dependably. It also provides flexibility in camera choice, because the lens is compatible with PENTAX film-format SLR cameras, like the ones I'm still so fond of. What a joy that is!
The older model has been my long-time favorite ever since it was launched, and I was always impressed with an outstanding imaging power that goes beyond its numerical specifications. The new version retains the basic optical characters of the older model: it produces a soft ambience at larger apertures, while delivering sharp, well-defined images at smaller apertures. It is a typical aperture-dependent lens — meaning it lets you create a different type of image depending on the aperture setting.
In addition to the sharpness and contrast of the in-focus area, you should also pay attention to the change in the shape of the beautiful bokeh (defocus) effect. I'd also like to point out that the new version demonstrates improvements in both contrast reproduction at open aperture and image rendition against backlight from the older model. With the addition of HD coating, this new 43mm lens has been designed to be much more functional and versatile than before, and has moved a step closer to a real standard lens.