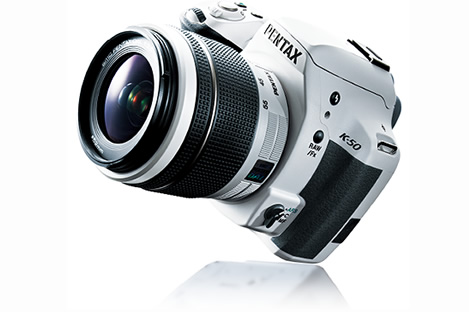 The PENTAX K-50 is the perfect partner
for all types of active shooting, and a talented guide to a brand-new photographic experience
A camera that is amazingly mobile and spor ty, one that can preserve all your memories in beautiful images. An elegantly contoured body that fits per fectly in the hand, and is comfor table to carry.
With a weather- resistant construction that withstands the rain, exceptional imaging power even in the dark, high-speed continuous shooting to capture a once- in-a- lifetime moment, and a large viewfinder image, the PENTAX K-50 takes you everywhere — even beyond the conventional boundaries of photography!