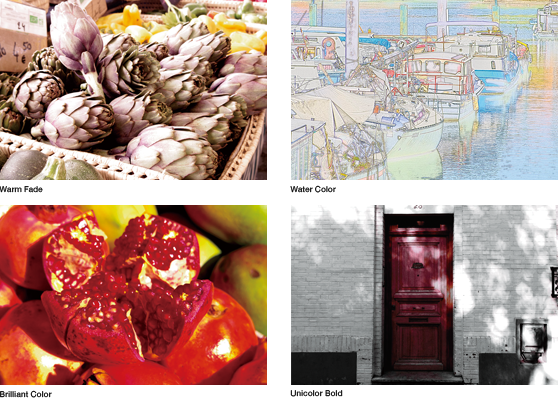 You can easily shoot images with striking effects (subdued atmosphere, intensified colors, etc.). There are 9 effect variations. Save your favorite effects to the quick dial, and then load them with just a turn of the dial to conveniently shoot highly original images.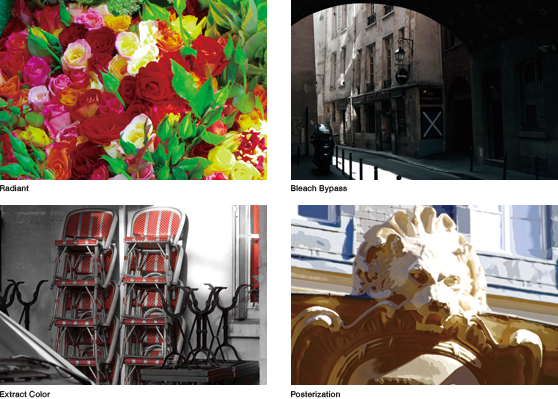 With Custom Image, before shooting you can select from 11 creative finishing tones, such as Radiant, which gives a glossy, glamorous finish. With the artistic finishing options of Digital Filter, you can preset 19 filters, such as Posterization, which gives the image a hand-drawn feel. It is also possible to combine multiple digital filters.

*For digital interchangeable-lens-system cameras as of October 1, 2012 (based on our research).