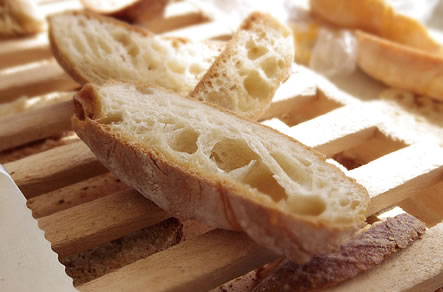 With one touch you can make the subject stand out by blurring the background and surroundings. Just set the mode dial to BC (Blur Control) and the Q10 will determine the focus and the distance to the subject and create an image with the foreground and background blurred.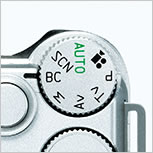 With the HDR (High Dynamic Range) Capture function, the camera consecutively shoots 3 images (underexposed, standard exposure and overexposed) and combines them into a single composite image. With gradations preserved in both light and dark areas, the result is an image with a "naked-eye" feel. Since the Q10 has an automatic alignment adjustment function, you can use HDR even during handheld shooting.

With Auto Picture (AUTO), the camera automatically selects the optimum mode (Portrait, Night Scene, Sunset, Landscape, etc.) for the scene you are shooting. With Scene Mode (SCN), you can select the mode from among 21 scene modes (Night Snap, Surf & Snow, Pet, etc.).

The D-Range Setting options enable you to preserve gradations even in high-contrast scenes by expanding the dynamic range. You can specify Highlight Correction to prevent overexposure and Shadow Correction to prevent the underexposure that tends to occur in shadows.


Shooting at a maximum sensitivity of ISO6400 is possible. Since this makes it possible to use a higher shutter speed, you can minimize camera shake and subject movement. The combination of a high-performance imaging engine with a new back-illuminated CMOS sensor with outstanding high-sensitivity characteristics enables the Q10 to shoot with low noise even at high sensitivity levels.

With Noise Reduction you can shoot with minimum noise even at high sensitivity levels. In addition to Auto, where the camera selects the optimum settings, you can also specify uniform use of Low or High.

In addition to AWB (Auto White Balance), which automatically adjusts white balance for a variety of light sources, you can preset 8 white balance setting options, including CTE, which strengthens the color tone of the light source, and manual, which allows you to measure the white balance at a selected location.


You can switch the metering method to fit the subject and shooting style. In addition to Multi-segment, which determines a suitable exposure even under complex lighting conditions, you can also select Center-weighted metering or Spot metering.

You can shoot high-quality full HD 30 fps movies with any of the lenses. Smart Effect and Custom Image functions can also be used. In addition, it is possible to edit movies in the camera and to capture and save a still picture from a movie. There is also a new function that performs autofocus if you hold down the OK button while recording a movie.

You can choose from 4 aspect ratios to get the best fit for the subject and the finished image. In addition to the standard 4:3 ratio, you can switch to the square 1:1 ratio for a composed and orderly impression, the 3:2 ratio for a 35 mm film feel, and the 16:9 ratio for a powerful, sweeping view.

You can save 4 settings from 1 category (Smart Effect, Aspect Ratio, etc.) to the quick dial on the front of the body. Then, by just turning the dial, you can easily load your favorite effects.


Multi-exposure makes it easy to take 2 to 9 shots and combine them into a single image. After each shot, you can check the composite image on the monitor so that the final picture matches your expectations. You can also have the camera automatically optimize the exposure after the images are combined.

By automatically shooting images at a fixed interval, with Interval Shooting you can observe the changes over time of flowers blossoming, people walking, and stars moving across the sky. You can also enjoy Interval Movie, which creates a single movie file of still images shot at a fixed interval.

With Q10 capture modes such as Aperture Priority (Av), Shutter Priority (Tv) and Manual (M), you have all the shooting power of a digital interchangeable-lens camera.
*For digital interchangeable-lens-system cameras as of October 1, 2012 (based on our research).