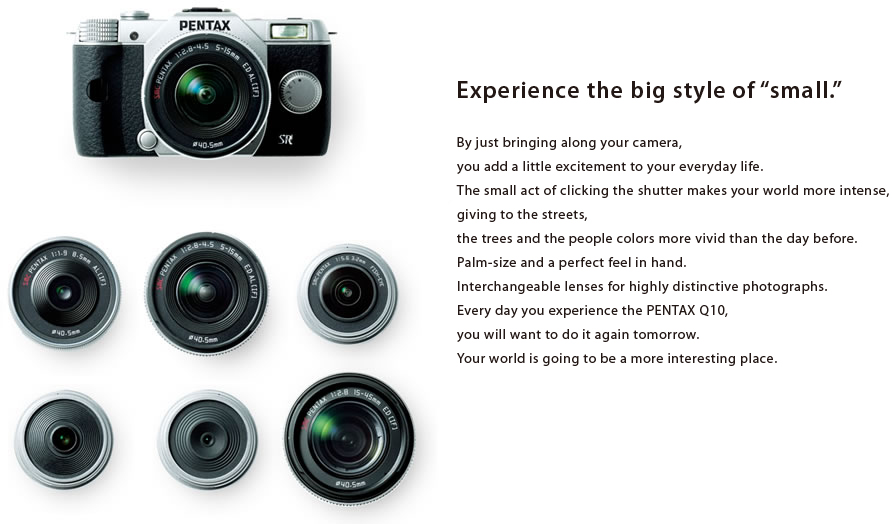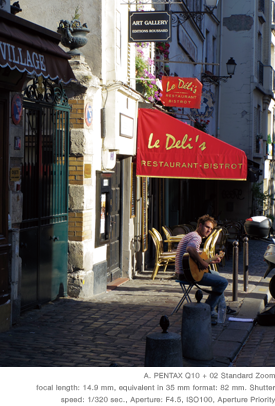 The adoption of a new type of back-illuminated CMOS sensor has made it possible to efficiently capture light despite the camera's small size. Featuring a wide range of sensitivity settings (up to ISO6400) and a high pixel count of approximately 12.4 effective megapixels, the Q10 achieves high-resolution images with superior definition and tonal gradations.

The Q10 imaging engine maximizes the capabilities of a back-illuminated CMOS sensor with outstanding high sensitivity. This high-performance engine suppresses noise while delivering clear details with rich tonal gradations.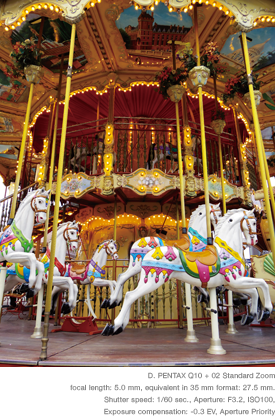 With the advanced Q mount developed exclusively by PENTAX, we have created a "nano" size interchangeable-lens system that achieves both compact size and high performance. In addition to the 6 exclusive Q-mount lenses, with the special adapter (optional Adapter Q for K-mount Lenses), it is possible to use almost all of the extensive range of K-mount lenses.

The High-Performance Lens Series includes the 01 Standard Prime, the 02 Standard Zoom, and the new high-magnification 06 Telephoto Zoom. In addition, the Unique-Lens Series includes three lenses: the Fish-eye, the Toy Lens Wide, and the Toy Lens Telephoto. Compact and easy to carry, these lenses will expand the fun you can have taking pictures.

*For digital interchangeable-lens-system cameras as of October 1, 2012 (based on our research).