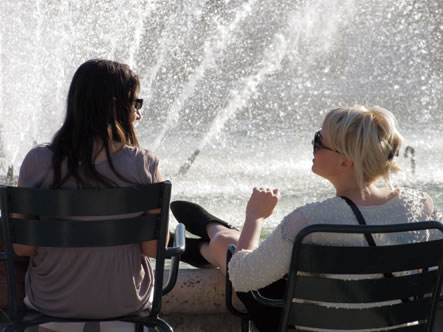 Shutter speed settings as fast as 1/2000 second are possible. You can freeze the instant of a moving subject (sports scene, water fountain, etc.). In addition, with high-speed continuous shooting at up to 5 frames/second, you can capture the decisive moment within a series of movements.

The SR sensor-shift in-body shake reduction system effectively suppresses blurring in shake-prone conditions such as low-light indoor scenes and telephoto shooting. By entering the focal length, shake reduction can be used even with lenses other than Q-mount lenses.


Dust and dirt adhering to the CMOS sensor can be removed using ultrasonic vibrations. It can be operated when you choose or set to automatically activate when the camera is switched on and off.


The 3 lenses in the High-Performance Series (lenses 01, 02 and 06) have an ND filter that reduces light intensity without affecting image colors. It is convenient when you want to shoot with larger apertures or slower shutter speeds. It can be easily turned on/off with a camera setting.

RAW-format images can be developed in the camera and saved in JPEG format. Without using a PC, you can easily make fine adjustments and corrections and change the aspect ratio. In addition, if the last captured image is in JPEG format, with the buffer RAW save function, you can save it as a RAW-format file.

You can attach a PL filter to minimize unwanted reflections from water, glass and other reflective surfaces. The filter effect can be checked on the monitor as you shoot.
• High-Performance Series lenses only (01, 02 and 06)

The built-in P-TTL flash is synchronized to shutter speeds as high as 1/2000 second and covers an angle of view as wide as 28 mm (in 35 mm format). It also features slow-speed synchronization, which can capture both the subject and background in proper exposure in sunset scenes, and trailing curtain synchronization, which can naturally capture the trail made by a car's lights. The flash can be used in both the pop-up and retracted positions.


The Q10 focuses quickly and accurately by detecting 25 focus areas on the subject. You can shift the focus area and change the size, and you can select the AF method (face detection, tracking, spot, etc.) that best fits your situation. The AF assist light aids focusing for dark scenes.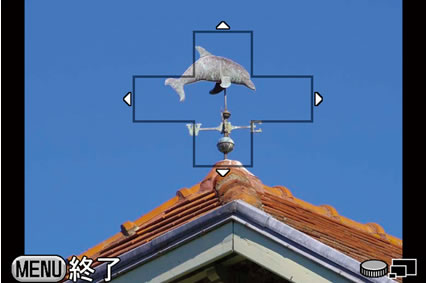 This function emphasizes the outline of the subject in focus. Since this makes it easier to check the peak focus position, it is convenient when shooting with manual focusing (MF) using a Unique-Lens Series lens (03, 04, or 05) or a K-mount lens. You can also use the MF Assist function to focus precisely by magnifying part of the screen.
• To attach a K-mount lens, Adapter Q for K-mount Lenses (option) is necessary.

Emphasizing easy viewing, the Q10 has a wide-view 3.0-inch LCD monitor with a field of view of approximately 100%. It features an extensive range of functions to assist shooting, including a grid display to facilitate image framing, a histogram display to indicate brightness-level distribution, and the Bright/Dark Area warning function.


To the Green button on the back of the camera, you can assign a frequently used shooting function, such as the Preview function, the One Push File Format function to simultaneously record both RAW and JPEG images, and the Enable AF function for thumb-triggered AF operation.
*For digital interchangeable-lens-system cameras as of October 1, 2012 (based on our research).