PENTAX K-1 Laboratory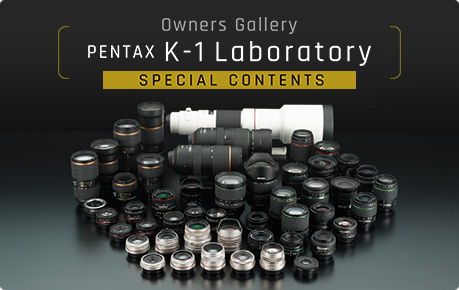 There are actual images taken with a variety of lenses.
The photographs of the PENTAX K-1 users can be viewed.
Read more
PENTAX K-1 special site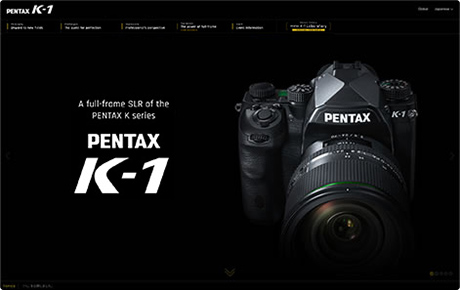 The conviction and passion embodied in 35mm full frame.
Read more
A full-frame SLR from the PENTAX K series
What's the best camera for a photographer?

Throughout more than 50 years as a leading SLR camera manufacturer, PENTAX has always thought very seriously about this question, and developed the original technologies to provide good answers. It's a history of never-ending innovation and evolution.

Based on its experiences and expertise accumulated over these years, PENTAX now has the final answer: a new 35mm full-frame digital SLR camera named PENTAX K-1. Proudly carrying the number "1" in its name, the K-1 reigns as the flagship of the acclaimed PENTAX K series.

While inheriting PENTAX's traditional compact, durable body design, the K-1 adds essential values to the 35mm full-frame format, including state-of-the-art high-resolution technologies drawn from PENTAX's development of medium-format models, an array of exclusive shooting features, and remarkable environmental adaptability in the field.

True to its number-1 naming, the PENTAX K-1 signifies the arrival of a new era in 35mm full-frame digital SLR cameras.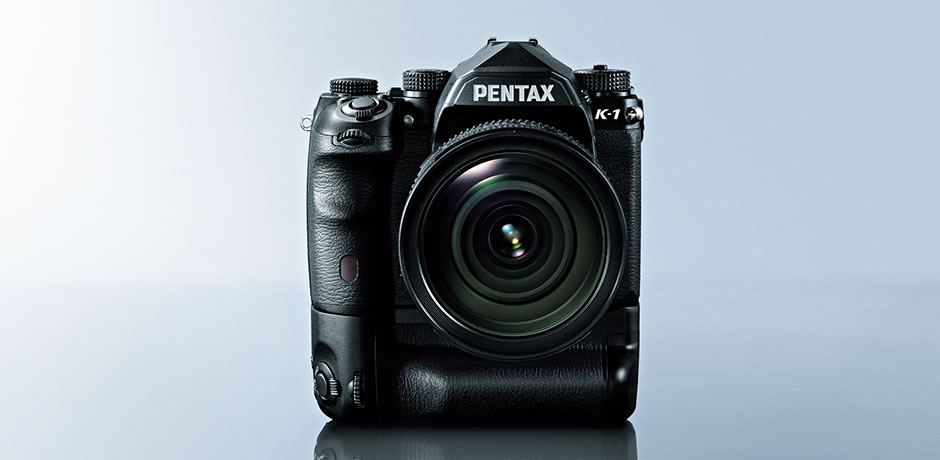 News
2018.11.30

2018.07.12

2018.04.16

Image Sync was updated (Version 1.1.7). This version was added the support for Facebook API update.

2018.01.19

PENTAX K-1 Limited Silver has been sold out.

2017.08.24
36.4 effective megapixels and ISO 204800
The K-1 assures the highest level of resolving power and sensitivity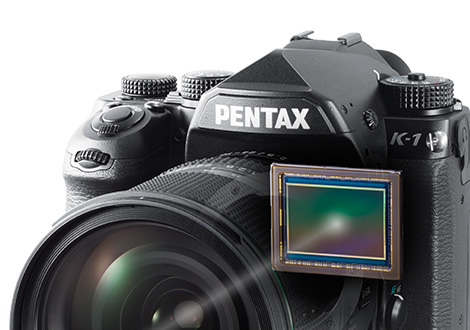 Five-axis, five-step camera shake compensation
Optimizing AE/AF operation even at –3EV illumination
The K-1 overcomes challenging field conditions, such as poor weather, darkness and freezing temperatures.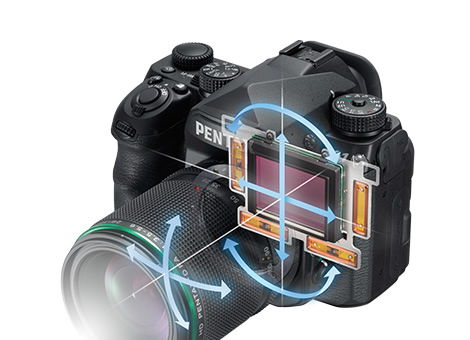 Smart Function,
Flexible Tilt-Type LCD monitor
Innovative shooting-support features to capture eye-catching masterpieces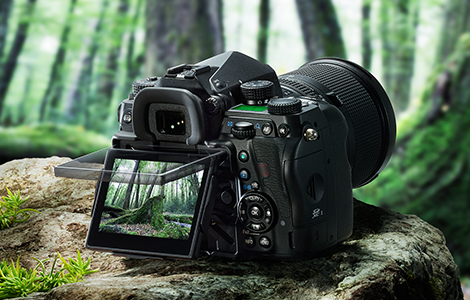 Main Specifications
Read more
| | |
| --- | --- |
| Effective Pixels | Approx. 36.40 megapixels |
| Total Pixels | Approx. 36.77 megapixels |
| Compatible Lens | KAF3, KAF2 (power zoom compatible), KAF, KA mount lens |
| Dimensions | Approx. 136.5mm (W) x110mm (H) x 85.5mm (D) (excluding protrusions) |
| Weight | Approx. 1010g (Including dedicated battery and SD Memory Card),Approx. 925g (body only) |
Lineup
PENTAX K-1 body kit
Accessories