PENTAX K-1 Laboratory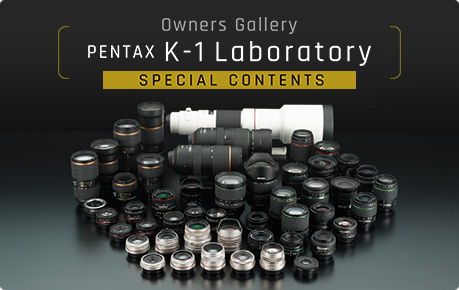 There are actual images taken with a variety of lenses.
The photographs of the PENTAX K-1 users can be viewed.
Read more
PENTAX K-1 special site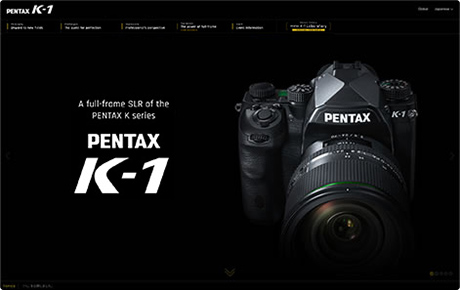 The conviction and passion embodied in 35mm full frame.
Read more
A full-frame SLR from the PENTAX K series
What's the best camera for a photographer?

Throughout more than 50 years as a leading SLR camera manufacturer, PENTAX has always thought very seriously about this question, and developed the original technologies to provide good answers. It's a history of never-ending innovation and evolution.

Based on its experiences and expertise accumulated over these years, PENTAX now has the final answer: a new 35mm full-frame digital SLR camera named PENTAX K-1. Proudly carrying the number "1" in its name, the K-1 reigns as the flagship of the acclaimed PENTAX K series.

While inheriting PENTAX's traditional compact, durable body design, the K-1 adds essential values to the 35mm full-frame format, including state-of-the-art high-resolution technologies drawn from PENTAX's development of medium-format models, an array of exclusive shooting features, and remarkable environmental adaptability in the field.

True to its number-1 naming, the PENTAX K-1 signifies the arrival of a new era in 35mm full-frame digital SLR cameras.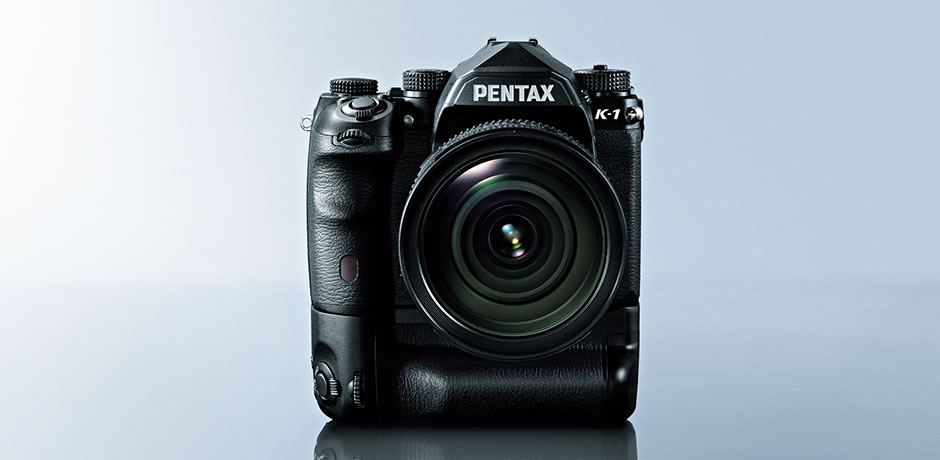 News
2017.04.20

2017.02.07

Image Sync was updated (for iOS only). PENTAX KP was supported.

2017.02.07

Image Sync was updated (for Android only). PENTAX KP was supported. Connection performance was improved.

2016.11.17

2016.09.29

Function Expand Firmware Version 1.30 for PENTAX K-1 was released.

2016.08.04

Release of Firmware Update Software Version 1.20 for PENTAX K-1.
Corresponded to new lens, HD PENTAX-DA 55-300mmF4.5-6.3ED PLM WR RE.
36.4 effective megapixels and ISO 204800
The K-1 assures the highest level of resolving power and sensitivity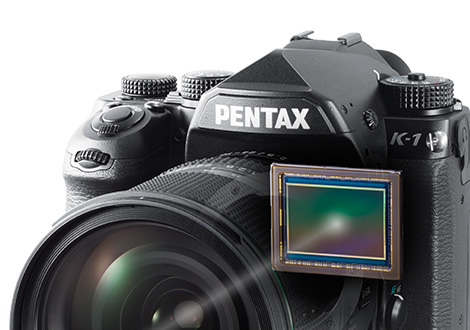 Five-axis, five-step camera shake compensation
Optimizing AE/AF operation even at –3EV illumination
The K-1 overcomes challenging field conditions, such as poor weather, darkness and freezing temperatures.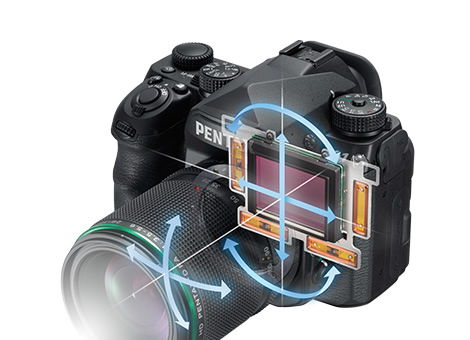 Smart Function,
Flexible Tilt-Type LCD monitor
Innovative shooting-support features to capture eye-catching masterpieces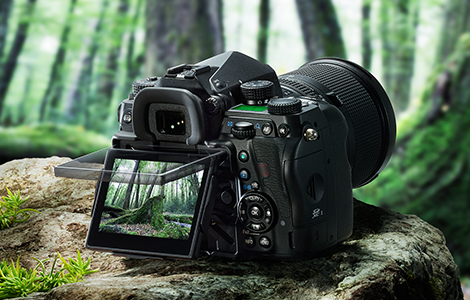 Main Specifications
Read more
| | |
| --- | --- |
| Effective Pixels | Approx. 36.40 megapixels |
| Total Pixels | Approx. 36.77 megapixels |
| Compatible Lens | KAF3, KAF2 (power zoom compatible), KAF, KA mount lens |
| Dimensions | Approx. 136.5mm (W) x110mm (H) x 85.5mm (D) (excluding protrusions) |
| Weight | Approx. 1010g (Including dedicated battery and SD Memory Card),Approx. 925g (body only) |
Lineup
PENTAX K-1 body kit
Accessories