This function plug-in firmware has been designed to further enhance the performance and operability of your PENTAX K-1 digital SLR camera, by adding the latest functions and new settings to the camera.
Firmware Update
2016.11.17

2016.09.29

Function Expand Firmware Version 1.30 for PENTAX K-1 was released.
Changes in Version 1.40
Several functions which are suitable for astronomical photography have been added.
1. Night Vision Red Lighted LCD Display
Night Vision Red Lighted LCD Display has been added. When using together with outdoor LCD monitor, it works friendly to the photographer's eye when it has become accustomed to a dark location during astronomical photography.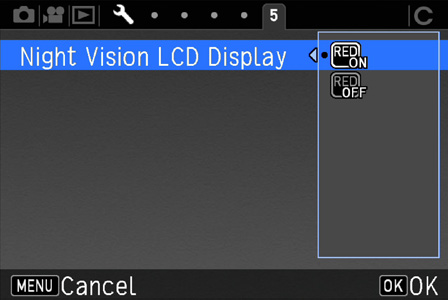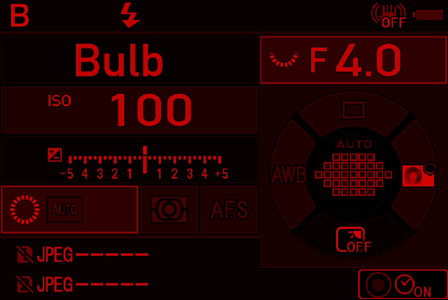 2. Bulb Timer Function
In addition to Bulb exposure mode, bulb timer function is added. It allows the user to start bulb timer function with Green button, and adjust exposure time from 10 seconds to as long as 20 minutes. This function is useful for astronomical photography.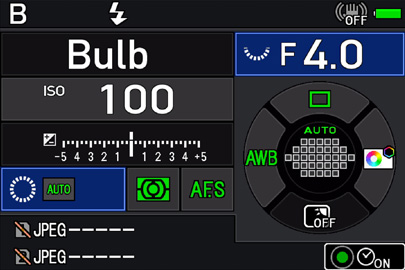 3. Noise Reduction Function
White Dot Noise Reduction Function has been added. It is applied when Slow-shutter-speed Noise Reduction Function setting is OFF and saved in JPEG file. This is also effective when taking astronomical photography.
Changes in Version 1.30
1. Addition of electronic LV shutter release
In addition to the standard focal-plane shutter release, LV electronic shutter release has been added for shutter release operation during Live-View shooting. Unlike mechanical focal-plane shutter release, it generates very little camera shake. This makes it ideal for macro photography of subjects such as flowers.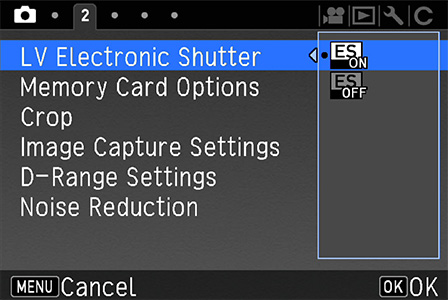 2. Addition of 1:1 Crop size setting
In addition to the original AUTO, FF and APS-C settings, a 1:1 format has been added as a cropping size option. Since the PENTAX K-1's viewfinder also provides a 1:1-format cropping frame, this helps in composing the image more precisely.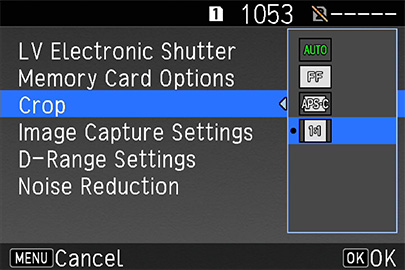 Note: All viewfinder indications are displayed simultaneously for explanatory purposes.
3. Addition of two-mode setting to the AA filter simulator bracketing
In addition to the original three-frames bracketing (OFF, TYPE1 and TYPE2), a two-frames bracketing (OFF and TYPE2) option has been added to the camera's AA (anti-aliasing) filter simulator bracketing.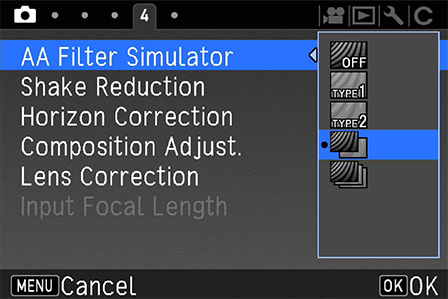 4. Cancellation of the Smart Function's bracketing mode
You can quickly cancel bracketing operations by turning the Function Dial to the BKT (bracketing) position, then shifting the bracketing value to "0" (zero) using the Setting Dial. This eliminates the need to recall the menu screen when you want the same effect.