This function plug-in firmware has been designed to further enhance the performance and operability of your PENTAX 645 digital SLR camera, by adding the latest functions and new settings to the camera. This firmware can be downloaded from here.
Firmware Update
2017.06.29

Firmware Version 1.30 for PENTAX 645Z was released.
Changes in Version 1.30
Several functions which are suitable for outdoor photography and astrophotography have been added.
1. Outdoor View Setting mode
The Outdoor View Setting mode, which easily sets the optimum monitor brightness level for a given lighting condition: brighter during outdoor shooting in sunshine, or dimmer during nightscape photography.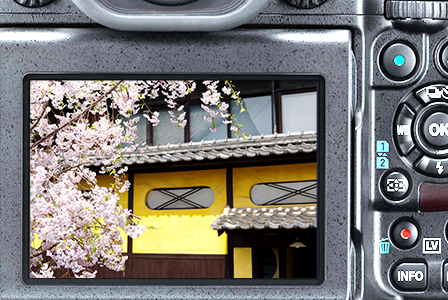 Outdoor View Setting : +2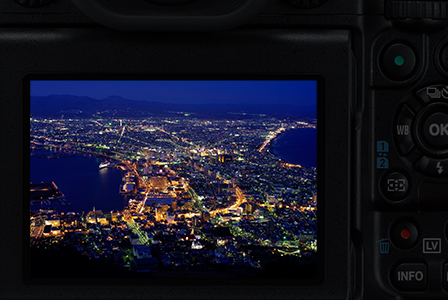 Outdoor View Setting : -2
2. Red-Lighted LCD Monitor Display Function
This function prevents the pupils of the photographer's eyes from constricting after they have become accustomed to a dark environment during astrophotography and night view photography.