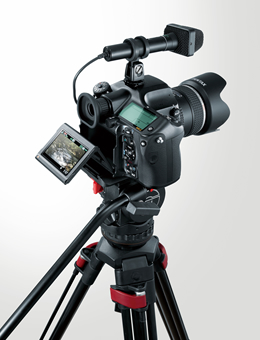 Create impressive creations with three dimensionality and high sensitivity


Movie shooting functions

On the PENTAX 645Z, you can record Full HD movies at a maximum of 60i, and HD movies at a maximum of 60p. Even at the same resolution, when the large image sensor of the PENTAX 645Z is taken advantage of, depiction that overflows with three-dimensional detail can be obtained that rivals cinema camera super 35mm and 35mm full-frame cameras. Because you can apply Custom Image such as Cross Process effects, you can create movies with a diverse array of tones. Setting the maximum sensitivity of ISO 3200 for recording is possible. One of the merit is you can shoot movies with a minimum of lighting. In addition to a built-in stereo microphone, the PENTAX 645Z is also equipped with an external microphone jack (levels can be adjusted).

The compression format is MPEG-4 AVC/H.264, and file format is MOV.