Caplio R1
Features2: Fast, fast and fast-the triple response for capturing the precise moment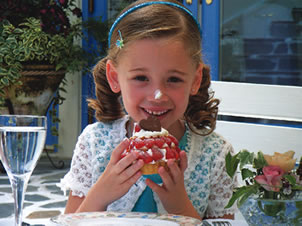 The most serious shortcoming of digital cameras to date has been shutter release time lag, the time it takes for your camera to actually capture an image after you press the shutter button. The Caplio R1 makes that a shortcoming of the past.
Switch on the power: You're ready to shoot in approximately 0.8 seconds. Snap your picture: Shutter release time lag is as little as 0.05 seconds (even faster is the approximately 0.003 seconds shutter response time from focus lock, which is engaged when you press the shutter button halfway). Ready for your next shot? The Caplio R1 resets in about 0.9 seconds. In other words, the Caplio R1 gives you triple response-fast, fast and fast.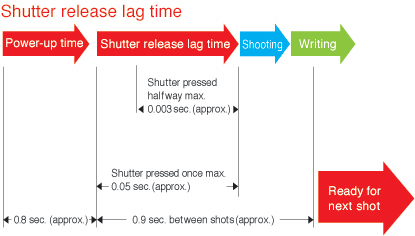 Ricoh's faster, more accurate image processor
At the center of the Caplio R1's superior performance and design is Ricoh's new image processor, the Smooth Imaging Engine. It processes images at a very high speed using little power, and in tandem with the 4.0 effective-megapixel CCD, produces images of impressive power and expression. The Caplio R1 shows the future in Ricoh digital cameras.