Keita Sasaki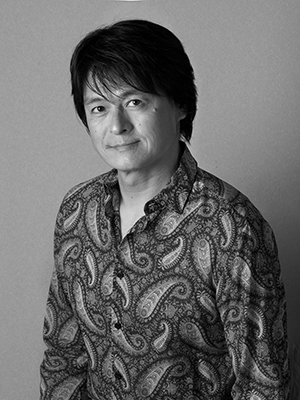 Profile

Born in 1969 in Hyogo Prefecture, Sasaki worked for a rental photo studio after graduating from a photo school. After serving as an assistant to a professional photographer, he launched his professional career. Calling himself a street photographer, he has organized a number of photo exhibitions to present his photographic works. He has also persisted since the days of film photography with a personal view of photography that focuses on taking monochrome photos and producing original prints. He publishes a monthly series of private, mini photo books entitled Keita's Book.

To Keita Sasaki's Facebook page

HD PENTAX-DA 70mmF2.4 Limited
This lens has a focal length of 107mm in the 35mm format, providing an angle of view close to my favorite 100mm lens. This was why I decided that it was worth buying, and how I started working with it. When the accompanying hood is removed, it becomes a pancake-type medium-telephoto lens. Although this might be a good sales point for camera enthusiasts, it didn't interest me that much at the beginning.
When I started using it, the first thing I noticed was a gentle image rendition it produced at open aperture. I even suspected that the image might not be properly resolved. However, it was in fact fully resolved, and it was this lens's peculiar characteristics that created such a subtle ambience. Since I learned about this distinctive feature, I set the lens at open aperture to take full advantage of this special effect, or slightly close down the aperture and add impact to the image using digital processing. The choices are mine, and I enjoy all of them.
I suggest that you not only use this lens for portraits, but also take it with you on for casual street photography.