Keita Sasaki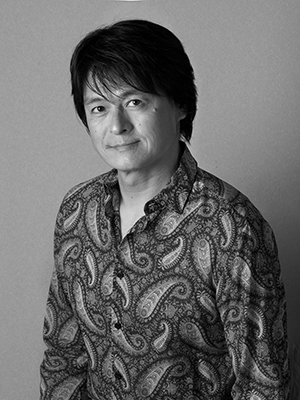 Profile

Born in 1969 in Hyogo Prefecture, Sasaki worked for a rental photo studio after graduating from a photo school. After serving as an assistant to a professional photographer, he launched his professional career. Calling himself a street photographer, he has organized a number of photo exhibitions to present his photographic works. He has also persisted since the days of film photography with a personal view of photography that focuses on taking monochrome photos and producing original prints. He publishes a monthly series of private, mini photo books entitled Keita's Book.

To Keita Sasaki's Facebook page

HD PENTAX-DA 15mmF4ED AL Limited
I was truly surprised by this compact, ultra-wide-angle lens because of its sharp, clear image rendition with very little distortion or blur at edges, even at the maximum aperture of F4.
At fully open aperture, it delivers the sharp, crisp images characteristic of a wide-angle lens.
I hardly notice the loss of brightness in peripheral areas; I rather feel that the slightly reduced brightness level helps enhance a wide-angle impression of the vast space captured by this ultra-wide-angle lens.
The screw-on lens cap is individually adjusted to always keep the PENTAX logo in an upright position, while its built-in, extendible, flower-shaped hood provides a surprising appeal to camera enthusiasts.
This is a lens which I never cease to praise and admire, but to be honest, I have found it a little challenging to work with. It might be easier to use it exclusively for nighttime photography.
In reality, you may have difficulty in finding a scene which can accommodates its ultra-wide angle of view to produce a fine work of art. Think about using this lens from this standpoint, though, and find a reasonably favorable location where you can practice using it. I believe that it will soon become your admired, attractive imaging tool.