Nikolai Kolev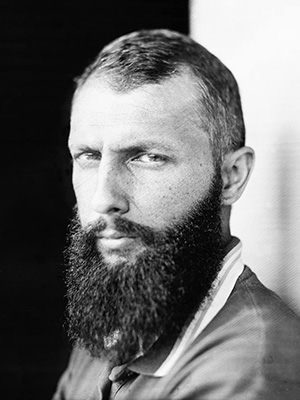 Profile

Based in Sofia, Bulgaria, started photography from 2010.
Professional in shooting portrait and wedding photography, capturing the beauty and romantic atmosphere which one possesses inside.

To Nikolai Kolev's Facebook page
HD PENTAX-DA
20-40mmF2.8-4ED Limited DC WR
For my portrait photography I prefer to use compact and beautiful lenses with specific rendering. The PENTAX Limited lenses meet these requirements.
I still remember the impression left on me by a frame with veggies on a plank against the background of a ferocious storm in the National Geographic magazine. And I have a clear recollection of my desire to own a camera that would allow me to take pictures in any meteorological conditions. DA 20-40mm Limited was my first "universal", compact, light and moisture resistant companion to my APS-C Pentax body.
I was most impressed with its performance in backlight and narrow spaces. Its accurate colour rendering, its compactness and its old school design makes it very much comparable to the compact range finder camera lenses. Another advantage is the lack of chromatic aberrations at the widest apertures. DA 20-40mm consists in fact of three Limited lenses – 21, 31 and 40 mm Limited. Together with PENTAX KP, this lens is ideal for travel photography, landscapes, environmental portrait photography. Compact and stylish combination, especially in gray colour. Quiet autofocus (the only one of all the Limited lenses with inbuilt DC motor) with direct manual focus option, after the lens has been focused through AF module of the camera thanks to the Quick-Shift Focus System. Despite its narrower aperture this lens manages to separate the object against/from the background and to create the much desired 3D impression in the 2D medium of the frame, even when its widest end aperture F2.8 is used. If I had to choose a single lens for my body I would choose DA 20-40mm.