Kaworu Kobayashi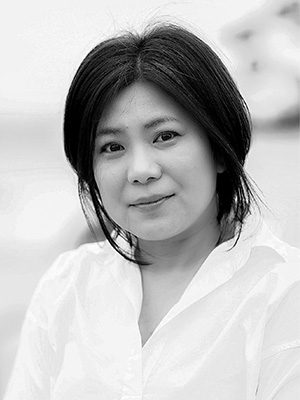 Profile

Kaworu Kobayashi works as a photographer and creator, and is the president of Enjoy Photo Room. She is a professional who not only takes photos,

but also teaches photography using various imaging tools from smartphones to SLR cameras.

She is also a creator who gives photo-related advice, plans and supervises various projects, writes articles, and produces and directs a variety of programs. She is co-author of a book entitled Mainichi ga Tanosikunaru Gokinjo Photo no Susume ("Advice on Neighborhood Photography for a Happy Every Day") published by Nippon Camera Inc.

HD PENTAX-DA 35mmF2.8 Macro Limited
A macro lens is often used for photographing flowers and insects. Instead, I would rather use this lens to emphasize the presence of the subject by taking advantage of its angle of view — 53mm in the 35mm format. This lens comes in handy for selecting out ordinary subjects found all around you and capturing them in striking images.
Although the lens sometimes affects the camera's AF system and makes it operate somewhat slowly, it produces sharp, fine-detailed images with a soft, pleasing bokeh (defocus) effect and fine outlines. The most important point in optimizing these two characteristics is the shooting distance, whether you are taking close-ups or wider images.
You will find it important to look closely at the subject through the camera's viewfinder and make solid framing of an image. That's why I believe that this is a standard lens perfect for learning the basics of photography.