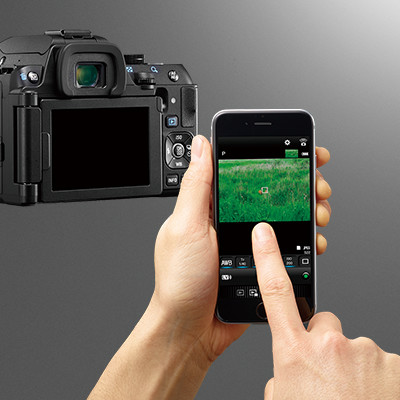 Application for easy photo transfer
Image Sync is an application that, when combined with supported cameras enables remote capture, image view, copying image to a mobile device, uploads to social media, and other functionality.
News
2017.07.06

Image Sync was updated (Version 1.1.5). Bug fixed about view mode.

2017.04.20

Image Sync corresponded to new authentication method of YouTube.

2017.02.22
Main Functions
1. Image View and Transfer
This lets you view on, and copy to your mobile device images you have taken on your camera. Images that have been copied can be uploaded to social media.
2. Remote Capture
You can view the Live View image of the camera on the mobile device, and using this, change shooting conditions such as EV compensation, and operate the shutter.
Image file transfer sample image (Android)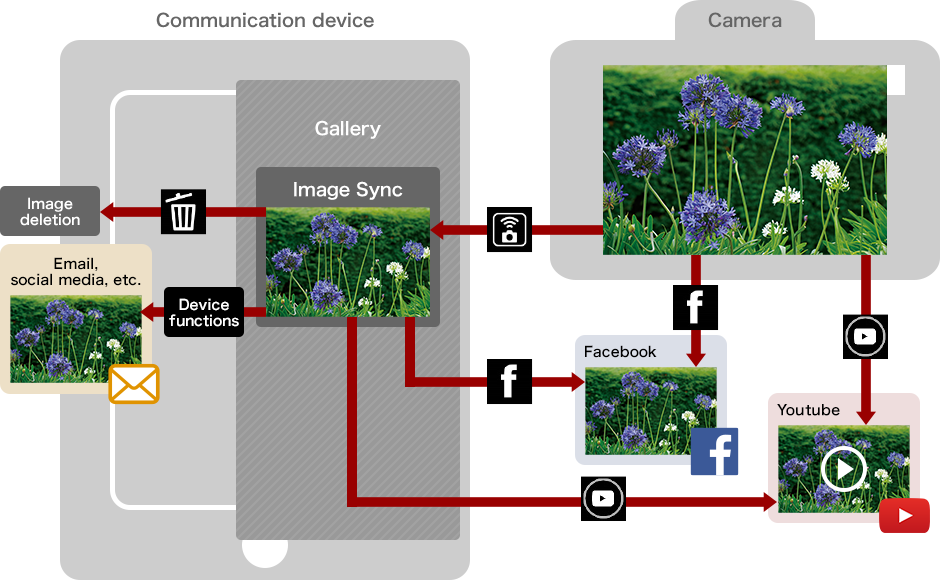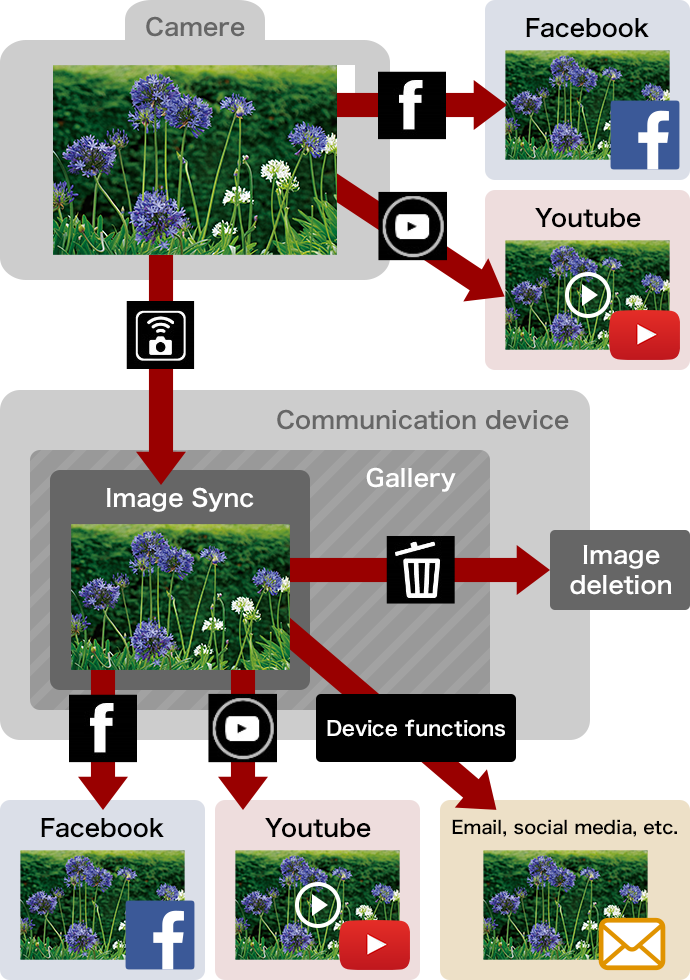 Image file transfer sample image (iOS)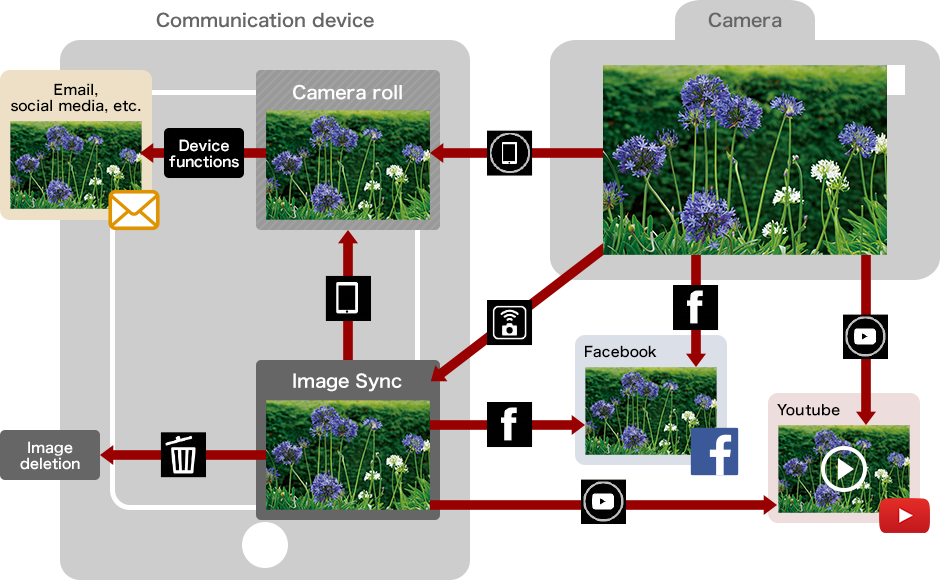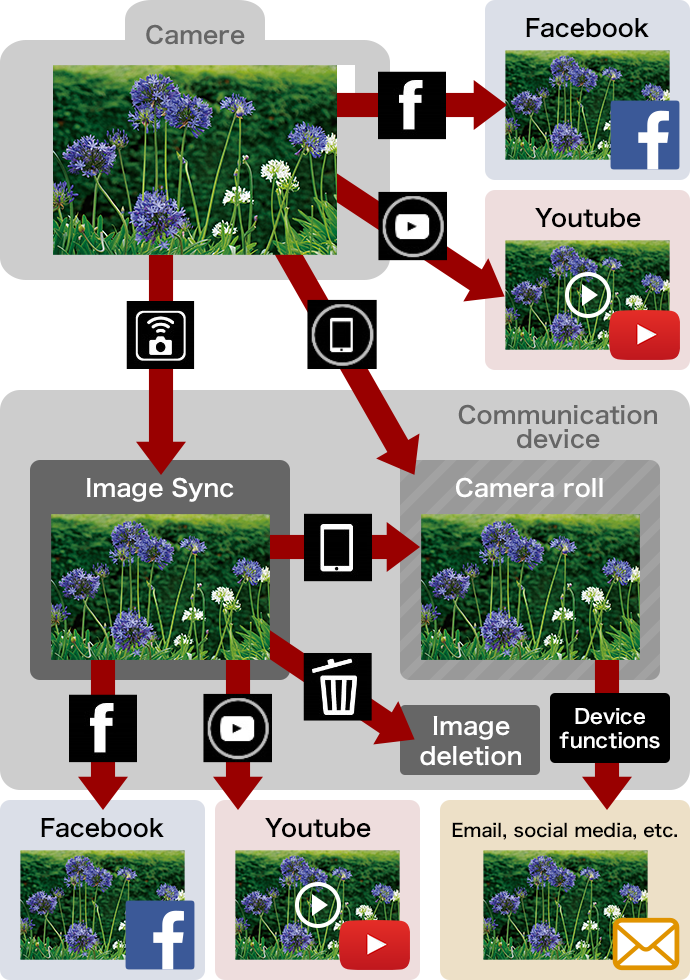 Note
Details in Overview, Connection Method, and Functional Explanations are current as of February 2017.