Dual electronic dials for
effortless fingertip control
A pair of electronic dials are strategically positioned — one at the front and another to the back of the camera grip — to allow instant shift of aperture and shutter speed with fingertip control. This intuitive control system makes picture-taking more fun and spontaneous than ever before.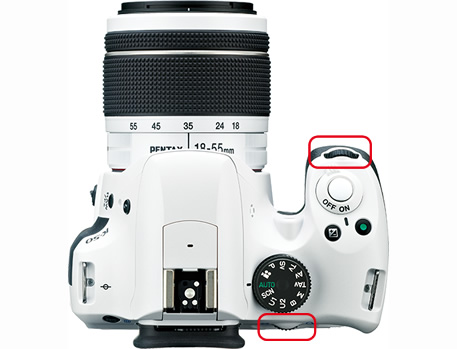 An array of customization features to
personalize camera operation
The most frequently used functions often differ from user to user. That's why the K-50 offers the flexibility of assigning user-preferred functions to the two electronic dials and the RAW/Fx and AF/AE-L buttons. By assigning a function demanding frequent setting changes to your choice of dial or button, you are assured of speedy, intuitive control. You can also assign your favorite settings to the USER mode to eliminate the need to set individual functions separately.