Digital filters for easy image modifications
A digital filter can change the tone or gradation of your image to give it a more striking impression. You can choose one of seven filters during shooting, or apply one of 19 filters later to a recorded image. You can experiment with different filters until you find the desired visual effect. You can even apply multiple filters to a single image, or fine-tune the parameters of a specific filter to explore your own creative possibilities.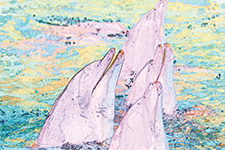 Water Color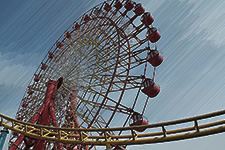 Pastel
Recording of Full HD and interval movies,
with a choice of creative tools
The K-50 captures beautiful Full HD movie clips (at 30 frames per second, in MPEG-4 format). You can add various visual effects using custom images and digital filters, and also remove unwanted segments using simple-to-use editing tools. The K-50 also provides the interval movie mode, which captures a series of movie clips at a fixed interval, then edits them into a single movie (in Motion JPEG). This mode lets you dramatize familiar, everyday events, such as the blossoming of a flower, by compressing the progress of the event into a shorter timeframe.

Note: The camera's shake reduction mode is switched to digital movie SR during movie recording.