Create the atmosphere of a movie still or give your image a visionary nuance. You can expand your photography enjoyment with a diverse range of image processing functions, such as 11 types of custom images, diverse digital filter creative effects, and the HDR function for an "art photo" style that automatically combines multiple images with different exposures.

The K-30's custom images let you control the shading and
ambience of captured images. You have a choice of 11 custom
images to create the desired finishing touch, including Radiant
for a flowery atmosphere and Bleach Bypass for a high-contrast,
low-saturation, movie-like finish. You can even make minute
adjustment of base parameters, such as contrast and sharpness,
to more faithfully express your creative intentions in the resulting
image.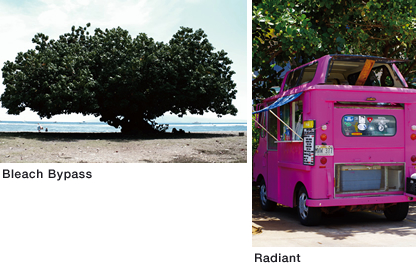 The K-30's Hyper Program mode lets you instantly select intended
exposure settings using the two electronic dials and without even
touching the mode dial, while its Hyper Manual mode simplifies
manual exposure operation. Add the Sv (Sensitivity-priority) and
TAv (Shutter and Aperture-priority) modes, and you have a very
flexible, comprehensive exposure control system.

With a choice of 19 digital filters including Watercolor, Extract Color and Posterization, the K-30 lets you add desired visual effects to your images, either during or after shooting. You can apply multiple filters to a single image, fine-tune the parameters of a specific filter, or even use a filter in combination with a custom image to expand your creative boundaries.


With the action of the SR mechanism, the K-30 automatically rotates its CMOS image sensor to a level position to compensate for the horizontal inclination of the camera by up to ±1.5 degrees.* This function not only comes in handy in handheld shooting, but is also useful in automatically making fine level adjustments in tripod shooting.
* A maximum compensation angle is ±1.5 degrees with SR on, or ±1 degree with SR off.

You can create one compos i te pic ture f rom two to nine separate images. Since you can check an existing composite image on the camera's LCD monitor during shooting, you can frame a next image with great ease and precision.

The K-30's HDR (High Dynamic Range) mode produces one extra-wide-gradation composite photo by taking three images taken at different exposure levels (normal, over and under) and selecting ideally exposed areas from these images. Since you can select an exposure increment from three levels (±1 EV, ±2 EV and ±3 EV), you can compose an image with a gradation similar to human vision, or add a dynamic, artistic expression with exaggerated contrast.


The K-30 is compatible with the O-GPS1 GPS unit. When installed on the K-30 camera body, this unit not only records the latitude, longitude and altitude of a shooting location on a captured image, but also offers a host of useful functions, such as an electronic compass that provides the camera's precise direction. It even of fer s the ASTROTRACER func t ion, which automat ical ly synchronizes the camera's image sensor with the movement of celestial bodies based on the GPS data obtained. As a result, even faint stars are captured as solid points rather than Multiple exposure for easy capture of blurry streaks.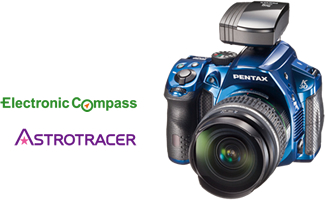 This function allows you to intentionally expand the dynamic range for extra-wide-contrast scenes. It produces images with a solid sense of depth by eliminating completely blacked-out shadows in backlit scenes and totally whitewashed highlights in white clothes or clouds.

The K-30's high-precision digital level detects and indicates the inclination — not only horizontally, but also vertically.** When the ba se l ine i s obs cure (a s in lands c apes and nightscapes), this level comes in handy for assessing the exact level or vertical.
** Vertical inclination is not indicated in the viewfinder display.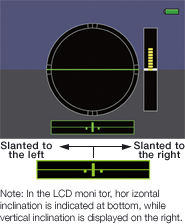 This function allows you to make minute adjustment of framing by rotating and/or shifting the CMOS image sensor without removing the K-30 from a tripod. Since it eliminates the need of adjusting a tripod platform, it makes framing adjustments quick and effortless.

In addition to the dependable, all-purpose Auto mode, which faithfully reproduces pure white under all light sources, the K-30 offers nine preset modes to choose from. The PENTAX-original CTE mode, in particular, is designed to emphasize a single primary color in the image (such as green in the forest, or red in sunsets) to create a dramatic, eye-catching finish.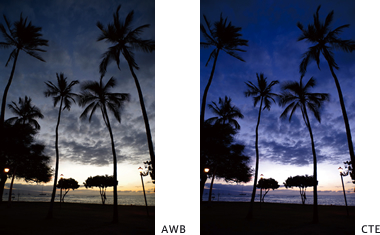 The K-30 offers in-body development of RAW-format les. In addition to a choice of custom image and white-balance settings, you can even adjust such parameters as an aspect ratio and a sensitization/desensitization level. The K-30 also offers a buffer RAW ling function, which stores a nal JPEG-format image as RAW-format data,*** allowing you to make desired adjustments without compromising image quality.
*** Only the last-captured JPEG-format image (the last image of the sequence in continuous shooting, or a normal-exposure image in HDR shooting) can be led as RAW-format data.

The comprehensive SILKYPIX Developer Studio 3.0 software is included in the K-30 camera package to handle image filing and viewing, wi th a hos t of creat ive retouching tools. Developed based on the acclaimed SILKYPIX data processing engine, this software features high-speed development of RAW-format f iles captured by the K-30. It even let s you customize the on-screen layout, such as displaying frequently used functions and tools at the most accessible position.