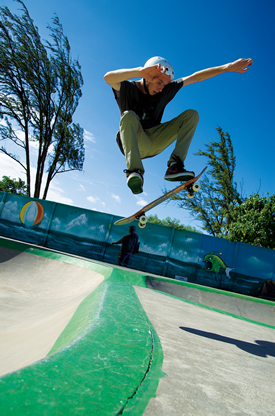 The K-30's compact, lightweight body has been meticulously designed down to the smallest detail. It fits comfortably in the hand, and lets you swiftly react to demanding situations and effortlessly capture once-in-a-lifetime shutter opportunities. It has also been ruggedly built to repel water and dust. The moment you take the K-30 in your hand, you are entering a world of new discoveries.
PENTAX K-30 with smc PENTAX-DA★ 16-50mm
F2.8 ED AL[IF] SMD.
Aperture: f/4.0; Shutter speed: 1/2000 sec.;
Exposure compensation: 0.0EV; Sensitivity: ISO
200; White balance: AWB; Custom image: Bright

The K-30 features a dependable weather-resistant, dustproof
construction, with 81 seals set in its compact body. Because
these seals prevent the intrusion of water and dust, you can take
the camera to all kinds of photo shooting, regardless of location
or weather. Thanks to cold resistance down to -10° C, you can even
use it for mid-winter outdoor shooting.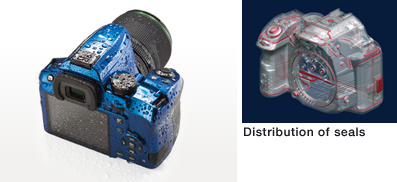 The K-30's user-friendly Auto Picture mode automatically selects the most appropriate shooting mode for a given subject or scene(such as portrait, landscape or close-up), and instantly optimizes all camera settings the moment you press the shutter release button. In addition, the camera's Face Recognition AF function detects the subject's face with great accuracy, even during Live-View shooting.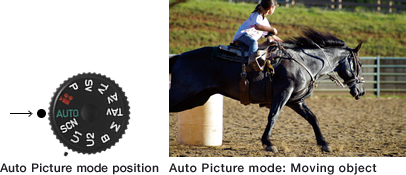 The K30's compact, lightweight body is designed to be sporty and functional to let you react to unexpected shutter opportunities without delay. Including a large grip for a firm, comfortable hold of the camera, a low-profile pentaprism housing, and arounded, sof t-rubber f inger rest for extra stability during vertical-position shooting, its design is optimized for style and
handling. Its control buttons are large and easy to push, while its four-way controller is cone-shaped for intuitive control without taking the eye from the viewfinder. With the optional O-ST128Hand Strap installed on the K-30, you are fully equipped for active outdoor shooting.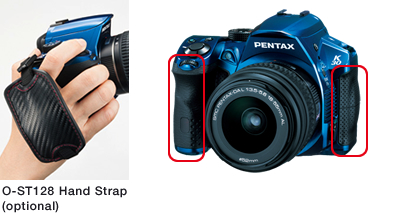 With its 19 scene modes, the K-30 automatically optimizes camera and exposure set tings for each individual mode to produce a beautiful image, even for such demanding applications as nighttime portraits and backlit silhouettes.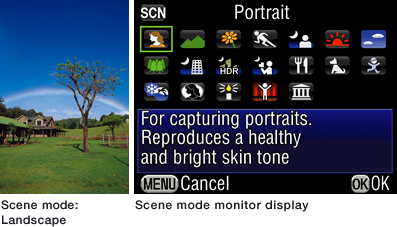 In addition to the standard rechargeable lithium-ion battery, the K-30 can also be powered by four AA-size batteries using the optional battery holder. Even when the standard battery runs out of charge, you can easily obtain AA-size batteries and resume shooting right away.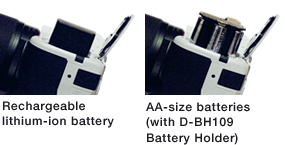 The K-30 features a large, wide-view 3.0-inch LCD monitor with approximately 921,000 dots. Since it displays a bright, sharp image of the subject at the frame rate of 60 frames per second,you can always have a clear view of the subject, even during Live-View shooting. It also offers a focus-assist function to facilitate manual-focus operation, as well as a grid display (including a Golden Section grid) to assist image composition during Live-View shooting.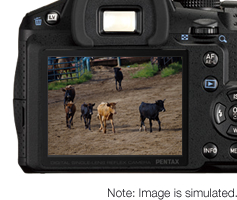 Priceless images should be captured beautifully and flawlessly.
The K-30's DR (Dust Removal) mechanism effectively removes the
dust clinging to the CMOS image sensor to prevent annoying
dust spots from appearing on captured images. You can activate
this mechanism at any time desired, or program it to operate
automatically when the camera's power is turned on or off.


You can assign the settings you want to the USER mode, then instantly recall them with a simple turn of the mode dial. You can also assign a frequently used function, such as optical/digital preview and composition adjustment, to the RAW/Fx button. You can even customize the function of the front/rear electronic dials,and assign a desired noise reduction level to each sensitivity using a high-sensitivity noise reduction function. The K-30 offers many different ways to personalize it as your own perfect imaging tool.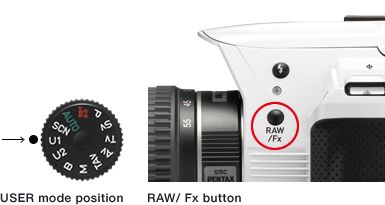 Demanding outdoor shooting requires a great resistance to environmental conditions — not only to the camera body, but also to its lenses. For this reason, PENTAX's dependable DA  series offers six AW(weather-resistant, dustproof)lenses and four WR (simplified weather-resistant) lenses to active outdoor photographers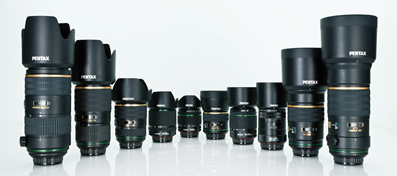 Equipped with special seals set within their lens barrels, AW lenses provide the same reliable weather-resistant, dustproof performance as the K-30 camera body, preventing the intrusion of drizzle and dust into the lens barrel. WR lenses come with a simplified weather-resistant construction designed to repel a light splash of water.