Responding to user demand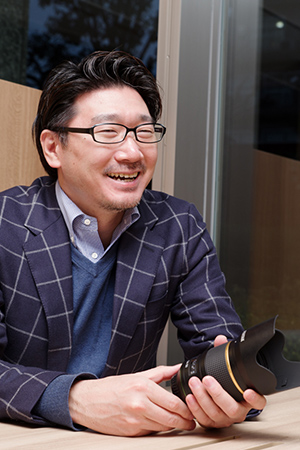 Iwasaki

After the launch of the PENTAX K-1, our long-expected 35mm full-frame digital SLR camera, the biggest issue we faced was the limited lens selection. We very much knew that we needed to expand our lens lineup, but we were uncertain about where to start to solve this imminent problem. We finally decided to begin product development assignment by prioritizing some lenses.

We wondered what users were expecting from the PENTAX K-1; we concluded that they demanded the high image quality made possible only by a 35mm full-frame image sensor — its exceptional resolving power, truthful expression of gradations and outstanding imaging performance in the high sensitivity range. Our survey of actual PENTAX K-1 users backed up this assumption.

Based on this finding, we began development of three large-aperture zoom lenses — ultra-wide angle, standard and telephoto models — to form the core of our high-resolution, full-size imaging system. Our next step was to consider the development of large-aperture single-focus lenses, which would provide even better image quality and imaging power. At first, we wanted to provide full-frame single-focus lenses with angles of view that were different from those provided by existing models, and even initiated a project in this direction. These included an 85mm F1.4 lens, which was listed on our lens roadmap. After conducting research on the types of lenses our users desired, however, the most sought-after model was a 50mm lens — a standard single-focus lens familiar to all users since the days of film photography. There were several other options, but since this was what users most wanted, there was no reason to ignore the demand. So priority was placed on the development of the HD PENTAX-D FA★50mmF1.4 SDM AW.