Bounce flash
If you apply flash illumination directly on your subjects, it may cause unnatural, unwanted visual effects, such as dark shadows or flat textures. The most effective technique to soften the lighting is bounce flash, where you reflect the flash illumination off a ceiling or wall by changing the angle of a flash head to create a soft, indirect lighting effect. With PENTAX's auto flash units, you can take advantage of advanced P-TTL Auto Flash operation to automatically set the proper exposure for your subject.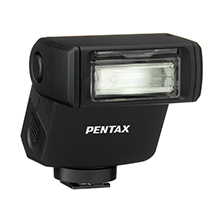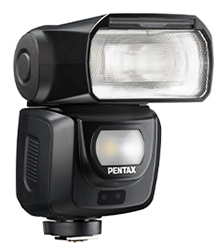 The flash illumination is bounced off the ceiling. The subject's face is captured as a natural, three-dimensional image with subtle shadows.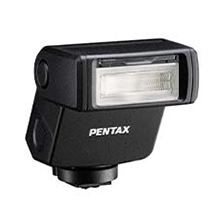 The flash illumination is applied directly to the subject. The entire face is expressed as a flat, pale image.