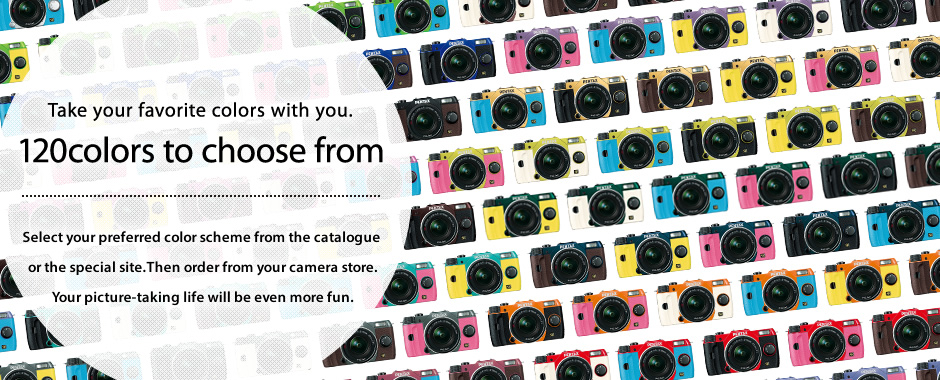 Sorry, this service is now closed.
The regular color
The regular colors (Silver, Black, Yellow)are sold in the standard manner.
Order/purchase steps in the K-50 color ordering system
Find your preferred colors in the Q7 catalog or on the PENTAX webpage.

Provide the Q7 color number when order-ing at the store.

After receiving your order, we will pro-duce your Q7

The camera will be delivered to the store around 2 weeks after the order is received by the manufacturer.
Note: Delivery delays may occur due to order status and other factors.

Receive your Q7 at the store.