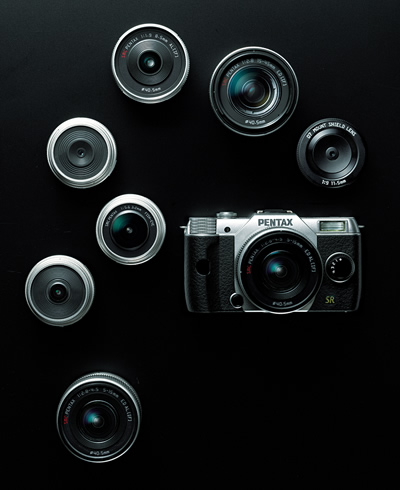 Authentic photography with easy lens
changes and a palm-size body.
On ordinary days and on special days, you can take exquisitely beautiful photographs. Reaching new heights of interchangeable-lens camera capability, the Q series has taken another step up in its evolution. Fully realized performance and feel are concentrated in a compact body only about 102 mm wide. For the sensor which serves as the hear t of the camera, we have adopted a 1/1.7-inch back-illuminated CMOS sensor. The new imaging engine "Q Engine" draws out the potential of the large sensor. It can easily handle rich tonal gradations and low-noise processing. Achieving high image quality with an ultra-compact palm-size body, the Q7 further expands your picture-taking fun with interchangeable lens.