The K-5 IIs is ideal for applications with a special need for sharpness, such as landscape photography.

K-5 IIs's DR II mechanism
By vibrating the optical glass panel at supersonic speed, this mechanism assures dust-cleaning efficiency equivalent to that of the K-5 II's DR II mechanism.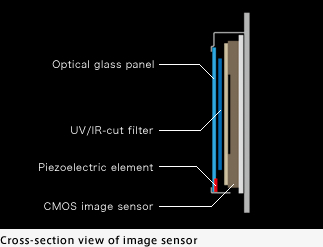 What are false colors and moiré?
With some subjects and in certain conditions, images taken with the K-5 IIs may have noticeable false colors and moiré. These problems, however, can be solved by closing down the aperture or changing the distance to the subject.