Built-in Shake Reduction mechanism and original applied technologies
Built-in Shake Reduction
mechanism and original
applied technologies
PENTAX DSLR cameras are equipped with a built-in Shake Reduction (SR) mechanism. This feature helps reduce camera shake on any interchangeable lens, including the old lenses.
Application of SR technology makes a variety of PENTAX-original innovative functions possible, such as Pixel Shift Resolution, which delivers high-resolution images, Anti-Aliasing Filter Simulator, ASTROTRACER, which makes tracking photos of stars and other celestial bodies possible, Automatic Horizon Correction, and Composition Adjustment.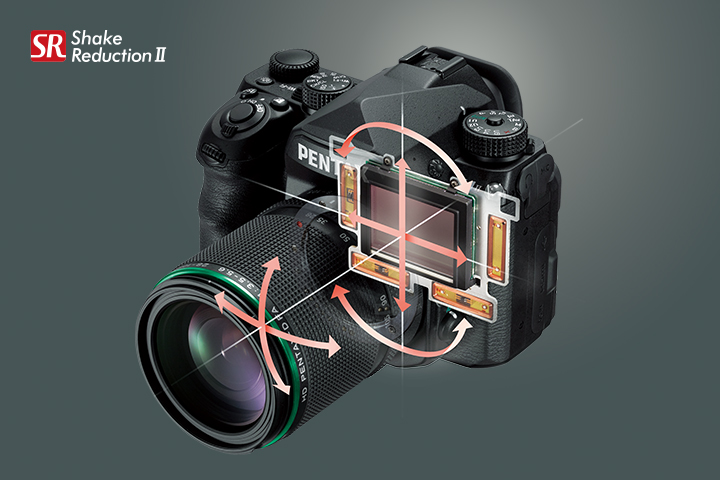 Devotion to express the color
Devotion to express the color
Product design of PENTAX DSLR cameras are aimed at delivering a rich range of color expression in artistic photos with camera settings alone. The cameras are especially popular for their ability to capture colors such as greens and blues in natural scenery.
The Custom Image function gives users the opportunity to add image finishing tones best matching the subject and the idea they have in mind. Each Custom Image setting has various adjustable parameters such as Saturation, Hue, High/Low Key Adjustment, Contrast, and Sharpness, which are useful to create desired images. Also, the cameras are equipped with the Color Temperature Enhancement (CTE) white balance control mode, which enhances unique color tones such as the deep glowing red of sunset clouds and the blue tone of the sky just before dawn, which are usually corrected when shooting in the Auto white balance control mode.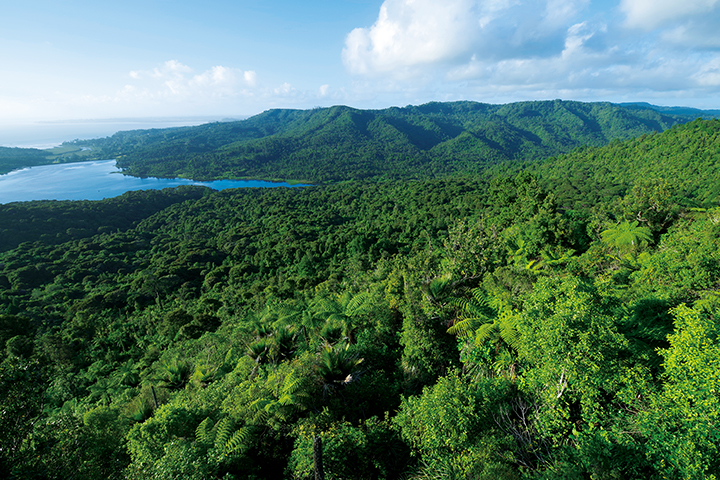 Well-thought-out operations
Well-thought-out operations
PENTAX DSLR camera operability is designed with the photographer fully in mind. The grip is designed to fit the hand perfectly, while buttons are placed for easy access when looking through the viewfinder. These are all available on a functionally shaped body.
Furthermore, functions can be assigned to the Fx buttons for instant activation and the Hyper Operation system (Hyper Program and Hyper Manual) delivers simple, quick, flexible operation over exposure settings via efficient use of the front and rear e-dials, making PENTAX camera controls so good you'll never want to let go of it. About Hyper Operation system.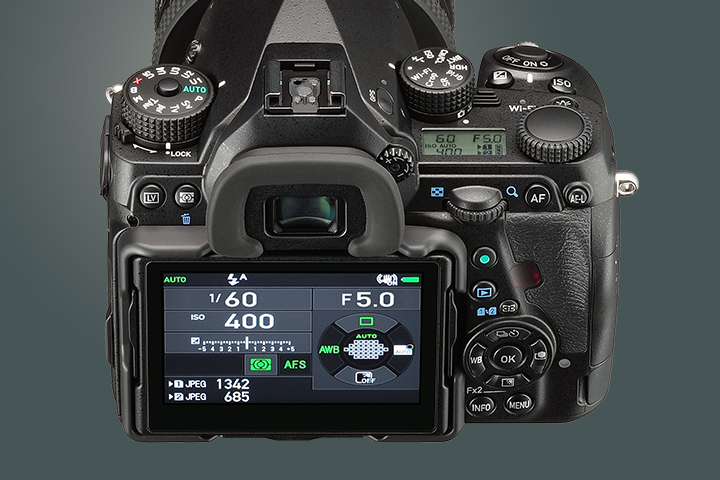 Pentaprism optical viewfinder with high visibility
Pentaprism optical viewfinder
with high visibility
Using an optical viewfinder is the best part of shooting on an SLR camera. Designed for enjoyable shooting, PENTAX DSLR cameras feature an optical viewfinder with a glass pentaprism. This system offers a wide field of view, making it easier to check focus peaks and bokeh.
The optical viewfinder has no time lag which occurs with the electronic viewfinder on a mirrorless SLR camera, and it is easier to see how the subject is lighted, as well as offering an accurate view of colors and shadows. It is also possible to check the subject in the viewfinder even when the power is off, helping reduce battery consumption.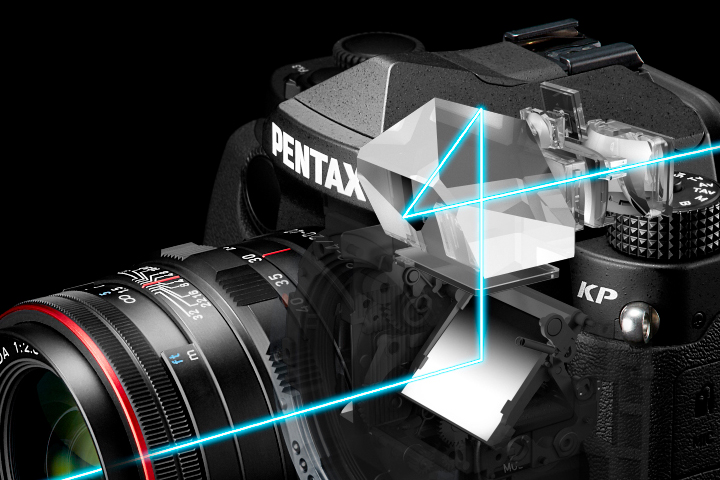 A unique lens lineup
A unique lens lineup
There are many unique lenses for PENTAX SLR cameras.
The Star (★) lenses designed for excellent image quality deliver high resolution and contrast, and excellent optical performance with minimal distortion and color bleeding, boasting image quality appropriate to their name as the pinnacle of PENTAX lenses. The Limited lenses designed for unique descriptive performance and lens-specific texture deliver three-dimensional subject depiction and smooth, soft bokeh, while being compact in size.
One could go so far as to say that these appealing lenses are the reason to use a PENTAX camera. Check here for details on the Star lenses.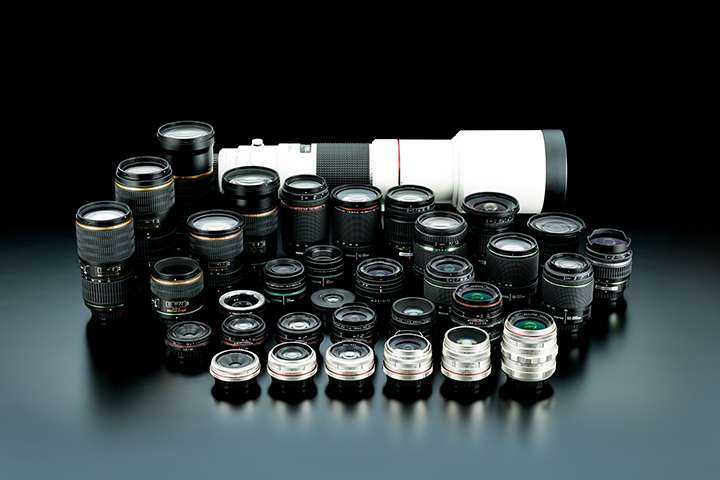 Overall dust and weather resistance of system
Overall dust and weather resistance of system
The PENTAX LX was launched in 1980 as the first PENTAX SLR camera to feature a dust-proof and weather-resistant construction that keeps out dust and water droplets.
The knowledge from that model has been incorporated in dust-proof and weather-resistant products ever since. The weather-resistant construction is not just for camera bodies, but extends to a lineup of lenses and accessories such as external flashes and remote control units. Feel free to shoot outdoors without ever worrying about the weather.
* Some models do not apply to the above conditions.