GR DIGITAL IV : About [Fn Button Pair Setting].
Originally, a function can be assigned to the Fn1 button or the Fn2 button. Pressing the button can switch the assigned function quickly.
The [Fn Button Pair Setting] can be registered as a pair of Fn button assignments up to 4 pairs, from [Fn Pair Setting 1] to [Fn Pair Setting 4]. The usage of this function is as follows.
How to use
Assigns a pair of settings to Fn button Pair setting in advance.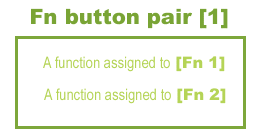 1. When 'the functions currently assigned to Fn buttons' are displayed *;

* It will be displayed when the camera is turned on, the mode dial is rotated, or

button is pressed.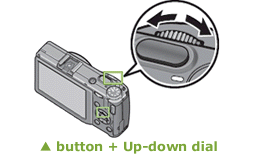 2. Rotates the Up-down dial while pressing

button.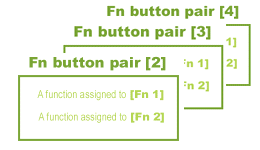 3. It can be switched between pairs of settings from Fn Pair Setting [1] to Fn Pair Setting [4].
* This function is not available in MF (manual focus) for focus mode.
Fn button Pair Setting is located; [Key Custom Options] > [Fn Button Pair Setting].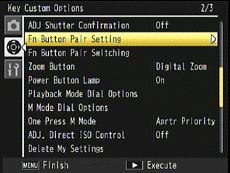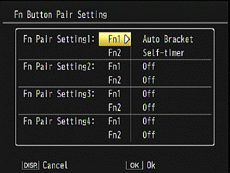 Answer ID: gr04408
Date created: September 16, 2011
Date modified: --
Product: GR DIGITAL IV
Operating system: --
Category: Hardware specifications, Hardware operations
Useful LINKs:
Do you need other information? Please click any link you want from the following.