GR DIGITAL IV : Is Bulb mode available for shutter speed ?
Yes. The [B] (bulb) / [T] (time) options are selectable for shutter speed in the Manual Exposure mode.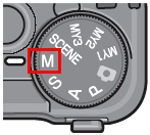 [B] : Bulb
The [B] is to expose while pressing and holding the shutter release button. The bulb shooting ends when you release the shutter release button.
[T] : Time
Pressing the shutter release button starts exposure, and pressing the shutter release button again stops expose.
Bulb / Time shooting
•

The bulb / time shooting ends automatically when it reaches the 180 seconds limitation.

•

The optional shutter release cable (Cable Switch : CA-2) can be used for bulb/time shooting.

•

The following functions are not available in the [B] or [T] setting.


•

Self-Timer

•

Interval shooting

•

Bracketing

•

One Press M Mode

•

When [B] or [T] is selected, if Continuous mode is set in the Shooting menu, the shutter speed will be automatically set to 180 seconds. Or when Continuous mode has been set, [B] or [T] option cannot be selected.
Bulb/Time shooting operation
Turn the up-down dial to choose the [B] / [T] for shutter speed.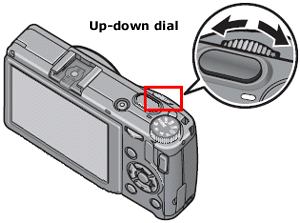 [Note]
Noise reduction is applied to an image if the shutter speed is set to more than 10 seconds. It will take about twice the time for the set shutter speed until the image recording is completed.
Answer ID: gr04406
Date created: September 16, 2011
Date modified: --
Product: GR DIGITAL IV
Operating system: --
Category: Hardware specifications, Hardware operations
Useful LINKs:
Do you need other information? Please click any link you want from the following.