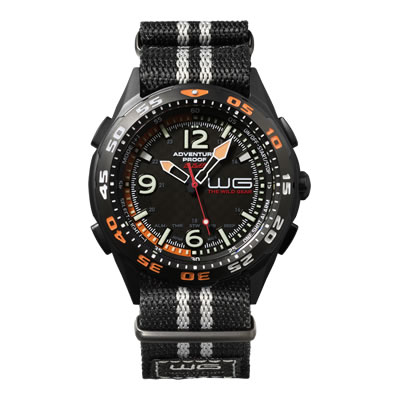 The WG brand's first rugged outdoor watch
Features
An outdoor-optimized design with functions perfect for outdoor use.
A new outdoor tool inheriting the WG series concept.

LED light for external illumination
There are high-brightness white LED lights for shining light into the darkness. Great for use when light is needed to check your pack in a dark tent or mountain cabin. There is also a blinking mode that can be used to show your position.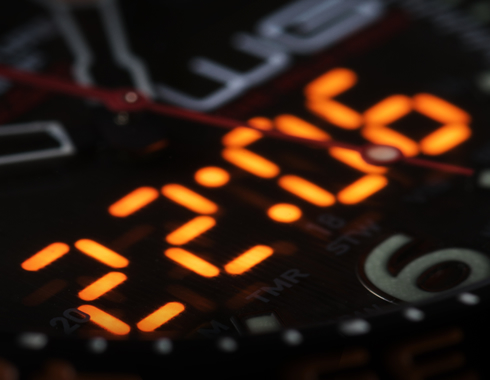 LED digital display
With this high-visibility display, you can easily check the display and make alarm and timer settings even in the dark.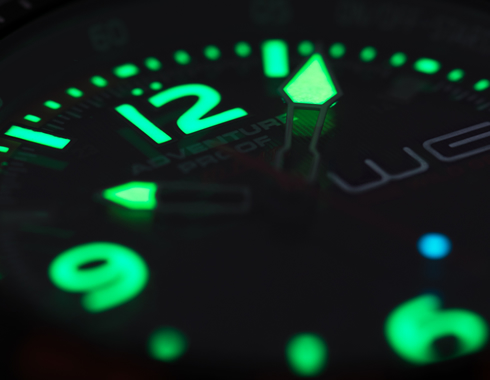 Luminous dial
To increase visibility in the dark, the hands and dial index use a luminous coating that glows for a long period so you can easily check the time even at night.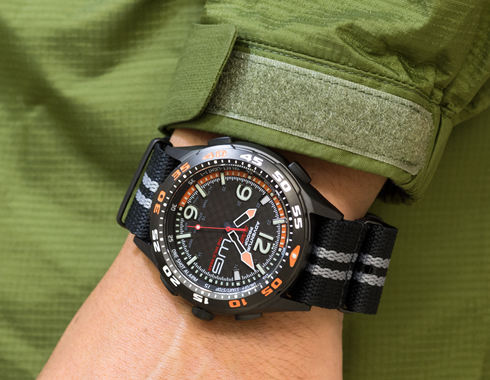 Alarm vibration
The WG Watch has an alarm vibration function that notifies you of the designated time without others noticing. It is convenient for use in camps and mountain cabins. You can also switch between vibration and beep sound.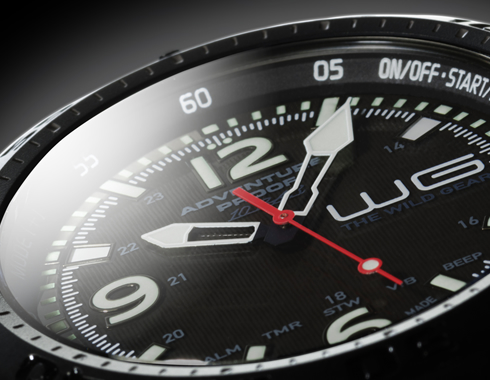 Sapphire glass
With scratch-resistant sapphire glass, you can boldly venture outdoors with your WG Watch.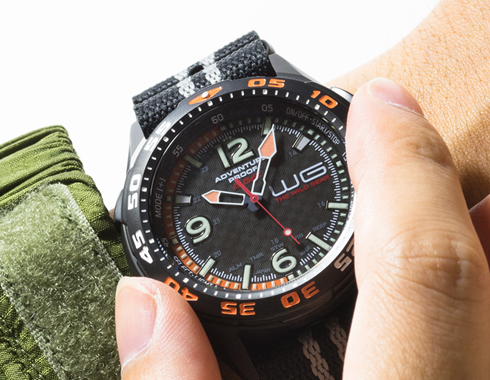 Highly durable case with rotating bezel
Equipped with a rotating bezel made with ion plating, the case has a strong presence enhanced with matte finishing.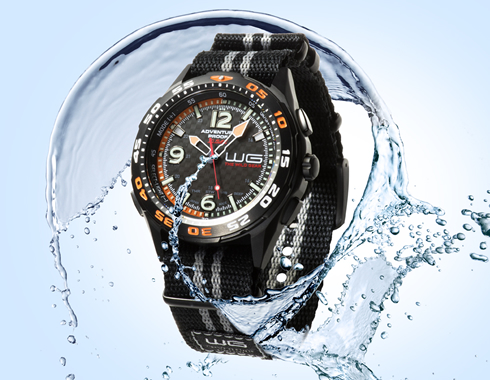 10-BAR water resistance
WG Watch water resistance can handle use while swimming, free-diving, etc.

*This watch can be worn while swimming and skin diving, but it cannot be used for scuba diving or deeper diving using helium gas.
*Do not turn and/or press the push button and crown of the watch when watch
is underwater and/or wet.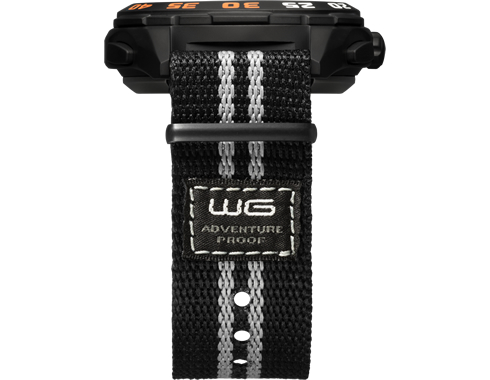 NATO-type band
The WG Watch uses a nylon NATO-type band that is light and easy to fit and change.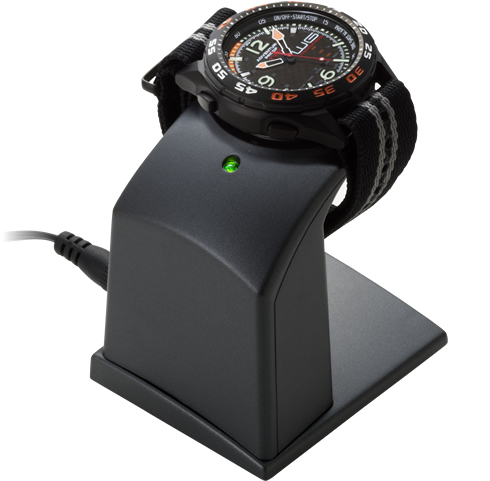 Contactless electromagnetic induction recharging
Since this rechargeable watch has a large lithium ion battery, you can utilize the LED light and alarm functions without worrying about using up battery power. The use of contactless electromagnetic induction recharging makes it possible to maintain a light level of water resistance.