FA Limited
Three single-focus lenses with distinctive focal lengths to deliver a truthful sense of texture and stirring visual expressions.
Overview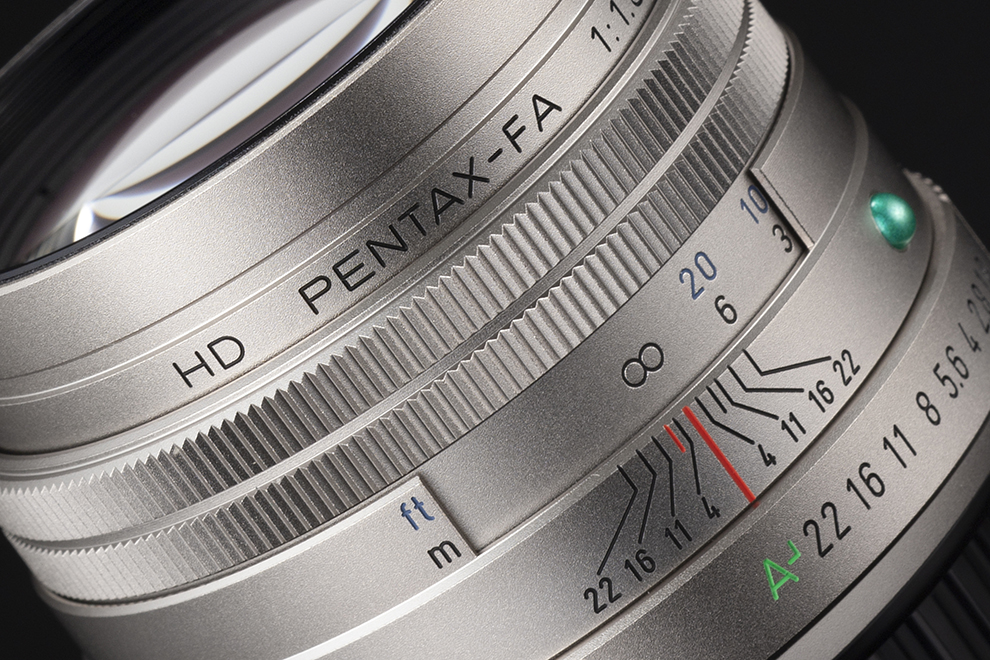 Machined aluminum lens barrel to optimize the texture of the material

Every lens barrel and all exterior components of the PENTAX Limited-series lenses are meticulously machined from high-grade aluminum material to optimize the high-quality visual design and the feel when the photographer touches them. Their elegant shape and distinctive appearance are still loved by many camera enthusiasts today, even as the format of most camera bodies has shifted from analogue to digital.
Both the smc PENTAX-FA 31mmF1.8AL Limited and the smc PENTAX-FA 77mmF1.8 Limited feature a finger point with Shippo-yaki (cloisonné) finish as an original design element.
Exclusively designed lens hoods and

slip-on caps to match the character of

individual lenses

The lens hood eliminates the need for a reversal of position when the lens is stored, and also lets you start photographing immediately simply by removing the cap from the front end of the lens.
Each lens hood is shaped differently to optimize the optical performance of the individual lens. Electrostatic flocking has been applied to the inside of the lens hood to minimize internal reflection, and also to attract dust particles and prevent them from sticking to the front surface of the lens.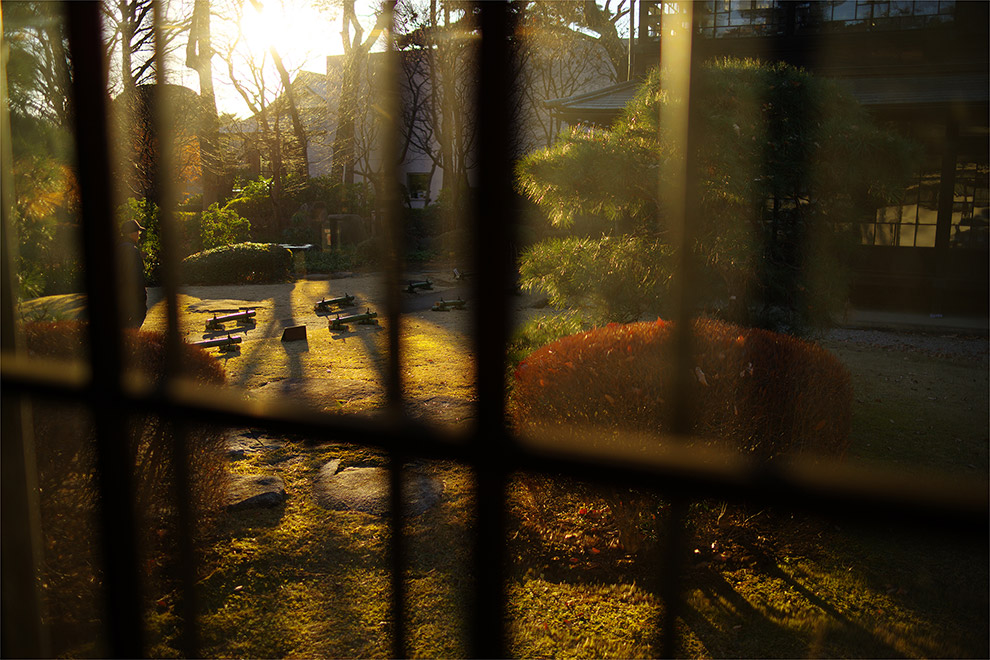 A large aperture and a compact, lightweight design simultaneously achieved to defy conventional performance evaluations

Under today's standards, large-aperture lenses are expected to be so heavy and bulky because designers try to optimize resolving power and contrast while minimizing various aberrations.
With FA Limited-series lenses, however, PENTAX has succeeded in achieving these two contradicting goals simultaneously, by making them compact and easy-to-handle through effective control of aberrations, while optimizing the sense of depth and sharpness in resulting images.
Because these lenses deliver image descriptions that truthfully convey the ambience of the image, and also provide the flexibility to change the visual expression with different aperture settings, they are still greatly appreciated by many photographers as truly special lenses.
Lineup
Designed to capture extra-sharp images of subjects such as the tip of a branch of
a leafless tree in winter
smc PENTAX-FA 31mmF1.8AL Limited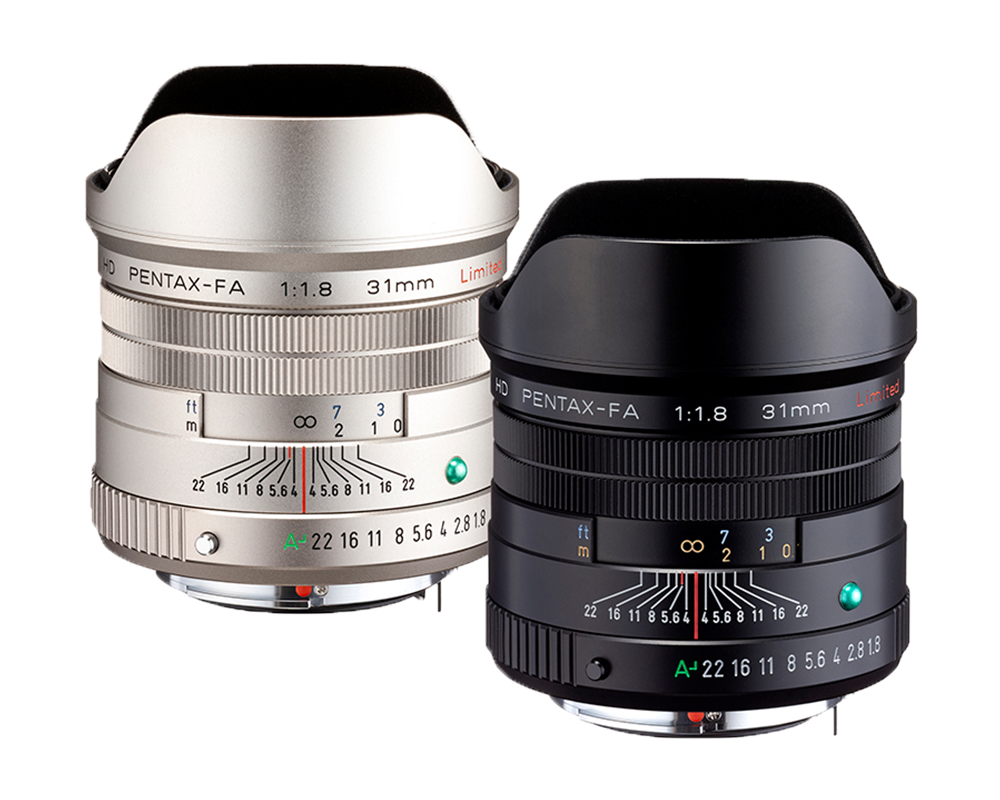 This wide-angle lens's 31mm focal length — about halfway between standard 28mm and 35mm lenses — provides a natural perspective.
By incorporating a glass-molded aspherical optical element and a high-refraction low-dispersion glass element, it delivers extra-sharp images in keeping with the design theme of "capturing the tip of a branch of a leafless tree in winter."
Thanks to its unconventional focal length, the lens features a compact body with a relatively small 58mm filter size, despite its large F1.8 maximum aperture and wide-angle optics.
The lens hood is integrated into the lens's front frame, and has a flower-shaped design for easy attachment of a PL filter.
Single-focus lens with
43mm focal length to produce
a natural perspective similar to
that of the naked eye
smc PENTAX-FA 43mmF1.9 Limited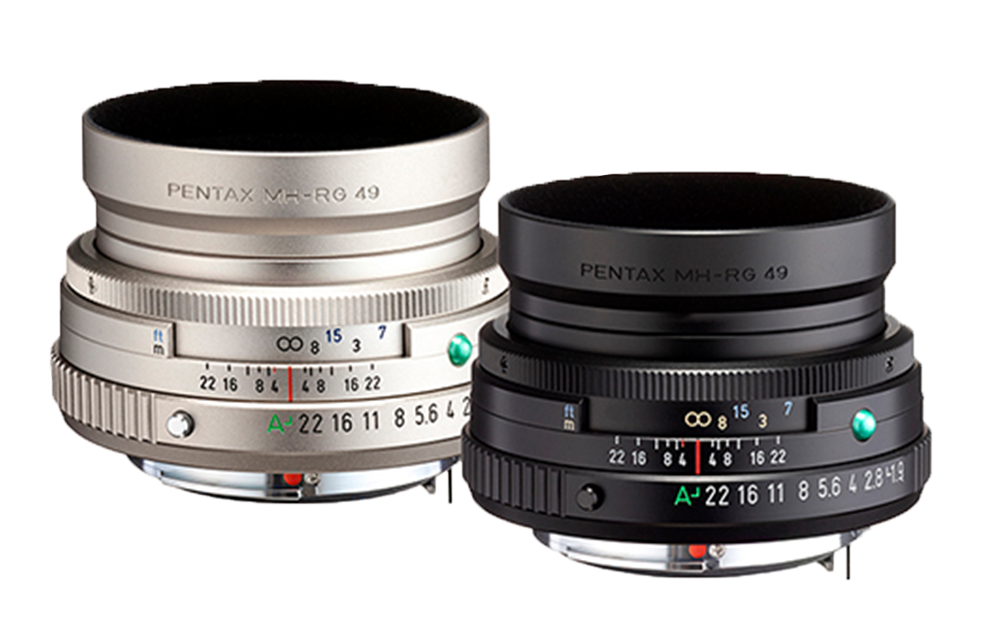 In order to capture a subject as it's seen by the human eye, PENTAX selected a 43mm focal length, because it's equal to the diagonal length of the 35mm-format image field.
Even though most standard lenses have a 50mm focal length, the 43mm focal length provides a slightly wider perspective that is more useful in capturing today's subjects, such as higher buildings and wider streets than those of the film-format era, and modern cityscapes.
This is the only lens in the FA Limited series which has a removable, screw-on lens hood to maximize the benefits of its extra-slim lens barrel. It's designed to be extremely compact and lightweight for outstanding portability.
Designed to faithfully depict
the brilliance of shell buttons
on a white shirt
smc PENTAX-FA 77mmF1.8 Limited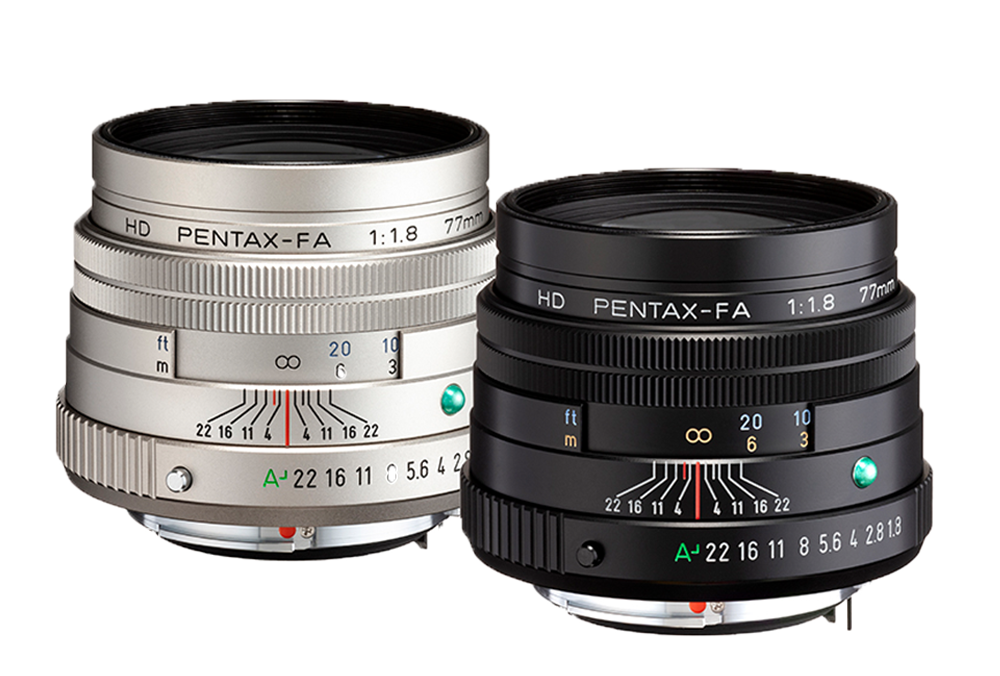 This lens has been designed to minimize internal reflections, through the use of materials carefully selected for the black coating applied to the inside of the lens barrel. It also suppresses color bleeding, by effectively controlling spherical aberration at each wavelength through the application of high-grade lens coatings. The lens was developed with the design theme of "truthfully depicting the slight shades of white subjects", and accurately capturing the brightest highlights in white areas.
Because of the soft image rendition it provides around open aperture, and its brilliant color reproduction of red hues, this medium-telephoto lens is ideal for portraiture. At closed-down apertures, it even allows you to control the sharpness and ambience of a subject or scene.
The extendible lens hood is integrated into the lens's front frame to better facilitate shooting and storage actions.