WG Accessories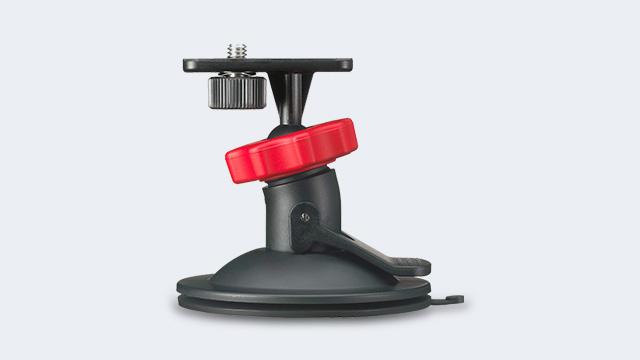 WG Suction Cup Mount
O-CM1473
Accessory to fix the camera with the suction cup.
Features
Since this accessory fixes a camera on a flat surface with the suction cup, it can be attached and removed repeatedly.
Applicable Models
WG-60

WG-M2

WG-M1

WG-4

WG-3

WG-2

WG-1

WG-50

WG-30

WG-20

WG-10
Specifications
●Size of Suctioning Area: 80 mm in diameter
●Outer Dimension: Approx. 79 mm (Diameter) x Approx. 50 mm (Height)
●Weight: Approx. 90g
Installation Method
1 Attach the provided camera platform.

2 Mount WG-M1/M2 or WG Holder on which the camera is set.

3 Press the release lever to the installed place while keeping the lever inclined to the nut side, incline the lever to the contact area side for suctioning.
When WG series camera, excluding WG-M1/M2 is used:
Since WG series cameras, excluding WG-M1/M2 cannot be fixed, always mount a camera to the separately sold "WG Holder O-CH1470"before attaching the camera.