PENTAX is committed to SLR photography's future through the continued development of camera technology,
making it more fun and exciting than ever before for all PENTAX users.
PENTAX 100 YEARS OF HISTORY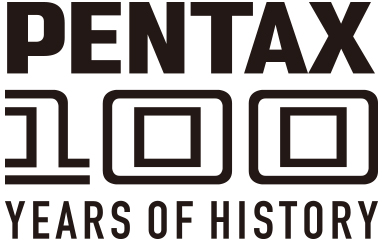 On November 27, 2019, we are proud to celebrate the 100th year from the foundation of Asahi Optical Joint Stock Co., the original manufacturer of PENTAX-brand products.
We would like to express our sincere thanks to our customers for their years of patronage and support for PENTAX-brand products.
PENTAX features that gives more enjoyments in photo shooting
PENTAX lens to expand photo expression
Find out all about the PENTAX Limited-series lenses, featuring rich, stiring visual expressions and a high-grade machined aluminum lens barrel.

Assuring creative diversity in all types of photography.
Top-rated optical performance and remarkable reliability to support your distinctive photographic style
PENTAX offers an abundant range of individual lenses that increase the enjoyment of taking photos. Introducing four models that are perfect for beginners who want to take the next step.
Binoculars
Why not finding a binocular that matches you perfectly? How to select binoculars based on information from basic knowledge, such as magnification and aperture, to product features is introduced.

PENTAX binoculars have been in the world since 1938. Experience the clarity made possible by trusted optical performance and revolutionary coating techniques.