GR DIGITAL IV : Is Black and White photography available ?
Yes.
Choose the [Black & White] in the Image Settings for Black & White photography.
Go to Shooting menu > Image Settings & Black & White.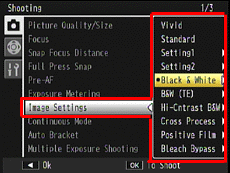 Contrast and Sharpness can be adjusted as follows.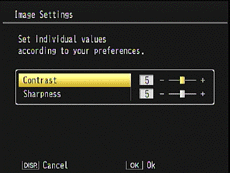 Answer ID: gr04439
Date created: September 16, 2011
Date modified: --
Product: GR DIGITAL IV
Operating system: --
Category: Hardware specifications, Hardware operations
Useful LINKs:
Do you need other information? Please click any link you want from the following.