GR DIGITAL IV : Is optical zooming available ?
No.
The GR DIGITAL IV has no optical zoom. Only digital zoom is available.
[Memo]
To use digital zoom, assign the digital zoom function to the Zoom buttons (x4.0 at maximum).
Go to [Key Custom Options] tab > [Zoom Button] > set [Digital Zoom].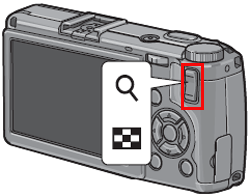 Answer ID: gr04436
Date created: September 16, 2011
Date modified: --
Product: GR DIGITAL IV
Operating system: --
Category: Hardware specifications, Hardware operations
Useful LINKs:
Do you need other information? Please click any link you want from the following.