Caplio GX100
Feature3: A camera architecture designed to stimulate creativity
A camera that anticipates its user's feelings and intentions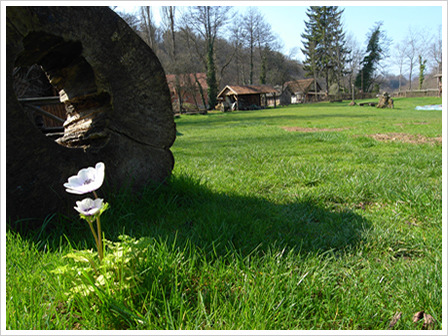 f=24mm, 1/190sec, F5.7, ISO100, EV-0.7, Full size photo; no trimming
Focus system lets you match up subject and shooting style
Use of multi AF with 17 separate auto focus points within the auto focus area prevents out-of-focus shots of two people, for example, even if you don't lock the focus. Center spot auto focusing is also available, as well as manual spot focusing, which is displayed by the monitor's focus bar. The easy-to-confirm focus indicator is a great convenience.
Three types of light metering adapt to virtually every situation
The multi metering mode splits the monitor into 256 segments and determines the ideal overall exposure. In addition, center weighted average metering and spot metering are included. This not only enables GX100 to be used in a variety of lighting situations, but also permits the user to give free range to his own "light-seeing eye."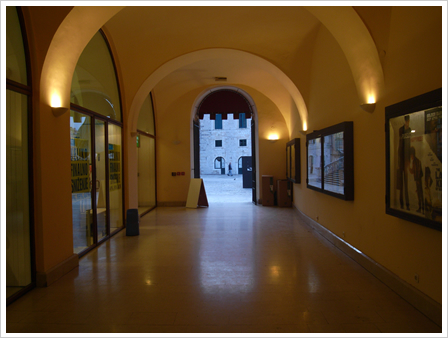 Choice of versatile exposure modes
In addition to the Camera mode that entrusts settings to the camera, the GX100 boasts scene modes tailored to a variety of subjects and shooting situations. Three modes: "A" (aperture priority mode), "M" (manual exposure mode) and "P" (program shift mode) support your creative efforts. By according you full control over the subject's depth of field and emotions, the GX100 is an ideal camera for enjoying photographic expression.
Flexible shooting functions to match the subject
In addition to a 4:3 aspect ratio, GX100 can also be set to the same 3:2 ratio as a 35mm camera, as well as a 1:1 ratio. When used in combination with the LCD viewfinder's tilt function, you can enjoy the same "feel" as a medium-format camera. Picture settings include monochrome and sepia for touch of nostalgia.